EXCLUSIVE: GFM Films to launch world sales on post-war thriller about the mass murder of 22,000 Poles.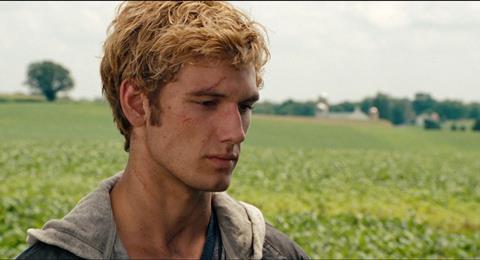 Alex Pettyfer (I Am Number Four) is to lead cast in post-WWII thriller The Last Witness alongside Robert Wieckiewicz (In Darkness) and Michael Gambon (Harry Potter).
In writer-director Piotr Szkopiak's (The Coroner) feature, Elvis & Nixon actor Pettyfer will play Stephen Underwood, a journalist who uncovers the horrific murder of 22,000 Poles under Stalin's instructions, though for many years the blame for the killing was placed on the Nazis.
At the time, information about the Katyn Massacre, as it came to be known, was covered up by both the British and US governments in view of the delicate relationship with Russia during and after the war.
Shoot is due to commence November 7, 2016 in locations throughout the UK. Carol Harding will produce and Krzysztof Solek and Pettyfer will co-produce.
UK sales outfit GFM will launch the project at this week's AFM in Los Angeles.
Pettyfer commented: "I'm excited to explore this historical event in time that most are unaware of. Its relevance in today's world will hopefully will capture a wide audience."
Szkopiak, whose grandfather was killed in hte massacre, added: "I am delighted that Alex has come on board. He has exactly the right combination of strength and vulnerability required to portray the troubled but ambitious Stephen Underwood. From our very first discussions, Alex has understood the film and I have really enjoyed developing the character with him to bring out the best in him and his ideas."
GFM Films Partner Guy Collins commented: "We were first drawn by a truly gripping script and Piotr's passion to tell this story and have worked closely with Carol and her financiers over the last 6 months to help bring the film to fruition".