EXCLUSIVE: Berlin competition entry Being 17 among six titles acquired by Metrodome at EFM.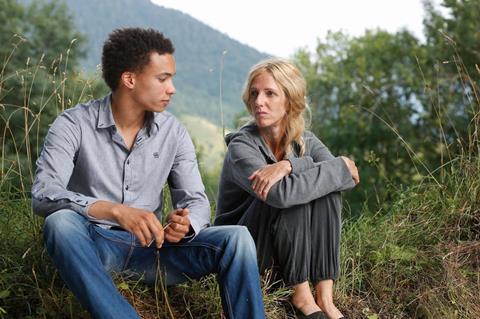 UK distributor Metrodome has finalised six deals from the EFM in Berlin including André Téchiné- Celine Sciamma drama Being 17 and fantasy-romance Angel, both from Elle Driver for all UK and Irish distribution rights.
Téchiné directs the Berlin competition title Being 17, a project he co-wrote with Girlhood director Sciamma.
The French-language film follows the tense relationship between two boys whose lives intertwine until they unexpectedly find themselves living under the same roof.
Sandrine Kiberlain, Kacey Mottet Klein and Corentin Fila star. Producers are Marc Missonnier and Olivier Delbosc of Fidélité Films, co-producers are Wild Bunch and France 2 Cinema.
Fantasy romance Angel is directed by actor-director Harry Cleven and stars Elina Lowensohn, Fleur Geffrier, Hannah Boudru and Maya Dory.
The screenplay is written by Thomas Gunzig (The Brand New Testament) and the film is produced by Jaco Van Dormael and Terra Incognita Films' Olivier Rausin and Daniel Marquet.
In Angel, devastated with grief after the mysterious disappearance of her magician lover, Louise is sent to a psychiatric asylum. Nine months later, she gives birth to Angel, a baby boy with an incredible gift: he is invisible.
Both deals were negotiated between Adeline Fontan Tessaur from Elle Driver and Giles Edwards, Metrodome's head of acquisitions. Metrodome will release in late 2016/early 2017.
Metrodome has also acquired Berlin Generation title Girl Asleep about a girl on the cusp of turning fifteen who can't bear to leave her childhood. Rosemary Myer directs, Bethany Whitmore, Tilda Cobham-Hervey and Imogen Archer star.
The company also picked up horror Satanic from Magnolia International, female fronted action epic Camino from Blue Blox International and horror Scare Campaign from Films Distribution.
As revealed by Screen last week, indie stalwart Metrodome is currently looking for a buyer.