Cinema Management Group founder Edward Noeltner has struck a deal for ARC Entertainment to distribute the credit card scam thriller in North America.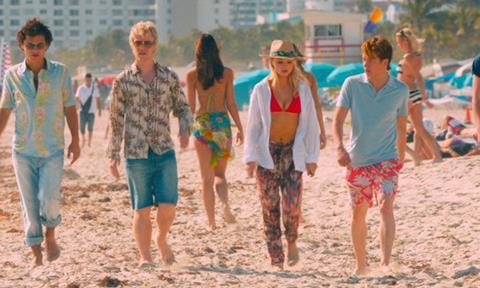 CMG handles worldwide sales and struck a previously reported UK deal with Paramount that saw Plastic reach the top 10 earlier in the month.
Noeltner and his team licensed Scandinavian rights to Another World on top of previously reported business in Cannes for Germany, Austria and German-speaking Switzerland (Palatin Media), Japan (Interfilm) and Australia and New Zealand (Anchor Bay).
Julian Gilbey directed Plastic and co-wrote with his brother Will and Chris Howard the screenplay about a gang of university student fraudsters who plan a jewel heist in Miami to repay a mobster.
Ed Speleers of Downton Abbey stars alongside Will Poulter, Alfie Allen, Sebastian De Souza, Emma Rigby, Thomas Kretschmann and Graham McTavish.
Alessandro Forte, Howard, Frank Mannion, Terry Stone and Daniel Toland produced and the executive producer roster comprises Nick Gamble, Brian Gray, Eugene Hickey, Michael Irwin, Gwyn Powell, Anil Samani, Nick Simunek, Nia Syson, Catherine Sytner and Presley Warner.
"Chris and I were thrilled with the work Edward and the team at CMG did last week in Cannes," said Stone. "With the new territories added along with a North American theatrical coming later this year, it seems Plastic has caught on with buyers looking for an edge-of-their-seat action-adventure film with a hot cast."