Room, Secret In Their Eyes and Carol have been dated for the autumn corridor as their distributors bolster the films' awards credentials.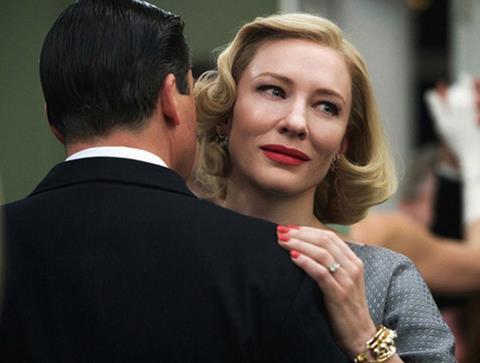 A24 will release Room on October 16. Lenny Abrahamson directs Brie Larson in the adaptation of the Emma Donoghue novel about an incarcerated mother who plans to escape with her innocent young child.
Room will expand nationwide on November 6 and receives its Canadian premiere in Toronto after a likely world premiere slot in Telluride.
Element Films, No Trace Camping, and Film4 produced the film and FilmNation handles international sales.
STX will release the thriller Secret In Their Eyes starring Chiwetel Ejiofor, Julia Roberts and Nicole Kidman on November 20. The original date was October 23.
Billy Ray directs the adaptation of Juan José Campanella's 2010 Argentinian foreign language Oscar winner. IM Global fully financed and produced and handled international sales
The Weinstein Company has now claimed the same November 20 date for Carol after moving forward from December 18.
Todd Haynes' drama is set to return to the fray after it impressed critics in Cannes.
The Weinsteins also confirmed that John Wells' chef comedy formerly titled Adam Jones starring Bradley Cooper and Sienna Miller has been renamed Burnt.