EXCLUSIVE: Well-received Directors' Fortnight doc charts Afghan actor-director.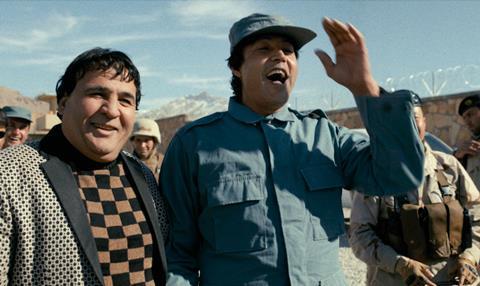 Vertigo Releasing has picked up Sonia Kronlund's Cannes Directors' Fortnight title The Prince of Nothingwood from Pyramide International.
The well-received feature follows Salim Shaheen, the most popular and prolific actor-director-producer in Afghanistan, as he shoots his 111th film. Movie buff Shaheen and his troupe of eccentric actors have been making 'z' movies tirelessly in a country at war.
The deal was concluded between Ed Caffrey from Vertigo and Agathe Valentin of Pyramide. Vertigo is planning to release in late 2017.
Producers are Laurent Lavolé, Maud Huynh and Mélanie Andernach.
French radio journalist Kronlund is the voice behind long-running public radio programme Les pieds sur terre.
Caffrey said: "The film was a ray of sunshine towards the end of a long Cannes. It's non-stop fun from start to finish and is a beautiful portrayal of the power of film, so we're really looking forward to bringing it to audiences across the UK & Ireland who we think will fall in love with Salim in the way that we have."
Valentin added: "We are really pleased to be starting a business relationship with Vertigo and feel they are the perfect distributor to bring this film to a British audience."