EXCLUSIVE: Claire Denis comedy and Léonor Serraille's Camera d'Or winner also among haul.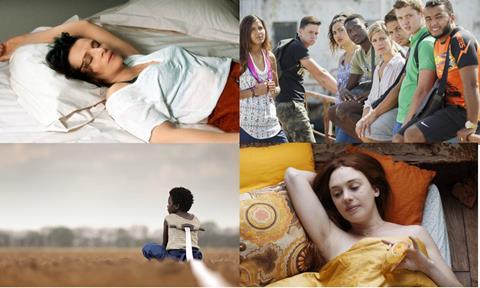 UK art-house kingpin Curzon Artificial Eye has locked up a further four Cannes titles bringing its current haul from the festival to a mighty 10 movies.
New to the slate are Claire Denis' Let The Sunshine In (Un Beau Soleil Interieur), joint winner of the SACD award in Directors' Fortnight, Laurent Cantet's well-received The Workshop (L'Atelier), Léonor Serraille's Camera d'Or winner Young Woman (Jeune Femme) and Rungano Nyoni's striking Directors' Fortnight entry I Am Not A Witch.
As previously announced the distributor has acquired Palme d'Or winner The Square, Grand Prix winner 120 Beats Per Minute, best screenplay winner The Killing Of A Sacred Deer, Fatih Akin's Competition drama In The Fade (Aus Dem Nichts), for which Diane Kruger won the best actress prize, Michael Haneke's Happy End and Francois Ozon's L'Amant Double.
Directors' Fortnight opening night film Let The Sunshine In, a cerebral romantic comedy which marks a change of pace for Claire Denis, stars Juliette Binoche in the central role as a Parisian artist looking for love.
Curzon has previously released many of the director's films including Chocolat, Nénette et Boni, Beau Travail and White Material.
The deal was negotiated with Sebastien Beffa from Films Distribution.
Un Certain Regard title The Workshop (L'Atelier) is the latest from Laurent Cantet who previously won the Palme d'Or for The Class, which was also released by Curzon.
The film follows a group of young people at a writers' retreat in the south of France. Discussions of literature, morality and politics collide and tension mounts as life begins to imitate the thriller the group are trying to create.
The deal was also negotiated with Sebastien Beffa.
Witch, Young Woman
Directors' Fortnight entry I Am Not A Witch follows a nine-year-old girl who is the first child to be sent to a witch camp.
Rungano Nyoni's Africa-set satire is a UK-French co-production financed by the BFI (with National Lottery Funding), Film4, Ffilm Cymru Wales, Aide aux Cinémas du Monde (CNC- Institut français), the Berlinale's World Cinema Fund and HBF+Europe: minority co-production support.
The deal was negotiated with producers​ Eve Gabereau and Emily Morgan. Soda had been previously announced to distribute the film in the UK but Curzon has now taken over the option.
Meanwhile, Léonor Serraille's well-received Camera d'Or-winning debut feature Young Woman (Jeune Femme) stars Laetitia Dosch as a 31-year-old struggling to find her place in the world following a break-up.
The deal was negotiated with Pamela Leu​ of Be for Films.
Louisa Dent, MD of Curzon Artificial Eye, said: "This year's Cannes Film Festival has been incredibly strong and there has been rich selection of films playing across the different strands. It's a great pleasure to be welcoming back some familiar faces but also introducing UK audiences to two brilliant young female directors in the shape of Rungano Nyoni and Léonor Serraille.
"We were delighted to see so many of our acquisitions awarded prizes over the weekend and send our congratulations to the filmmakers."