EXCLUSIVE: Doc-biopic directed by Oscar-nominated Rory Kennedy.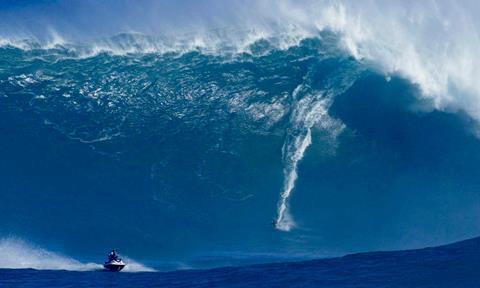 UK sales outfit Film Constellation has boarded sales on a doc-biopic of surfing icon Laird Hamilton, directed by Rory Kennedy (Last Days In Vietnam).
Take Every Wave examines the life of the big wave pioneer and the passion and fear driving his exploits.
The film will combine new footage with interviews and archive material spanning four decades of the athlete's career from California, Hawaii, Tahiti to Europe.
Film Constellation's Fabien Westerhoff said: "What Ayrton Senna was to Formula 1, Laird Hamilton is to the surf world. A driven sportsman, inspiring millions by pushing the boundaries of a discipline to new and uncharted territories. We look forward to introducing the film to audiences worldwide".
The film's sound-track feature's a mix of rock tracks from artists including the Ventures, Jack Nitzsche and the Pixies.
Take Every Wave: The Life of Laird Hamilton, is a Moxie Firecracker Films production. The producers are Rory Kennedy, Paul Speaker, Mark Bailey and Jack Youngelson. Writers are Mark Bailey and Jack Youngelson.
Emmy-winning director Rory Kennedy's most recent endeavour Last Days in Vietnam saw her nominated for her first Oscar in the best feature documentary category.
"I am excited that Film Constellation will be bringing Take Every Wave to an international audience," said director Kennedy.
"More than a legendary surfer, Laird is an inspiration whose life and accomplishments transcend the sport itself. His story will resonate with audiences around the globe."
Film Constellation's current slate includes BFI and Film4 co-production Been So Long, romantic comedy Permission starring Rebecca Hall and Dan Stevens and David Lynch event documentary The Art of Life.