Seoul-based sales company Finecut has closed the first raft of deals on John H. Lee's Operation Chromite, starring Liam Neeson, which has gone to Splendid Film for Germany, Austria and Benelux.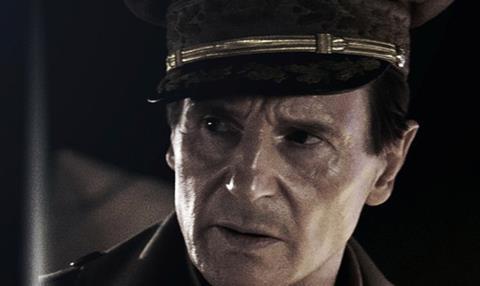 The film, which also stars Lee Jung-jae, has also gone to Discovery Film for Ex-Yugoslavia and Moviecloud for Taiwan.
Neeson plays General MacArthur in the film, which tells the story of the Incheon Landing Operation during the Korean War.
The film is produced by Chung Tae-won (Three Kingdoms), through his production outfit Taewon Entertainment. It started shooting last December and is scheduled to wrap by the end of March for a wide release in Korea through CJ E&M in July 2016.
"Liam Neeson looks great in Operation Chromite and has an important role in this Korean film, with John H Lee as director, whom we know for his talent for making good movies," said Splendid acquisition executive Marko Moellers.
CJ E&M is handling several territories on the film, including China, Indonesia, Mongolia, the Philippines, Thailand and Vietnam.