The recently launched Los Angeles-based content creator said on Tuesday it has bought FilmBuff, the pioneering New York-based sales and distribution company.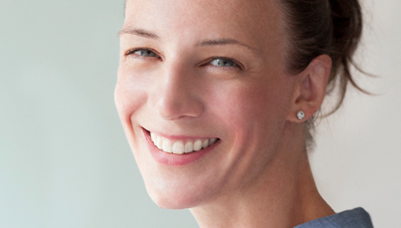 FilmBuff is rebranded as Gunpowder & Sky Distribution and will operate from Los Angeles and New York under executive vice-president of distribution Janet Brown, former FilmBuff CEO.
The deal adds a distribution element to the in-house development, production and financing capabilities of Gunpowder & Sky, founded by former CEO of Viacom's music group Van Toffler, former global head of corporate development and strategy at Endemol, Floris Bauer, and Otter Media, a joint venture between AT&T and The Chernin Group.
"Janet and her team have a great track record as a collaborative, transparent and forward-looking distributor," said Gunpowder & Sky president Floris Bauer.
"With the acquisition of FilmBuff we have now realised our early ambition of operating a soup-to-nuts studio, helping to bring to life the vision of our creative partners, and distribute and market content globally across platforms."
"I am thrilled to be part of Gunpowder & Sky, which has positioned itself to be a forward-looking studio that takes risks with new creators, formats and content," said Brown (pictured). "It was a no-brainer for FilmBuff to join forces with a revolutionary studio that brings the same appetite for innovation and creativity to content creation that we bring to content marketing and distribution."
John Sloss co-founded FilmBuff in 2008 with backing from a group of investors including Jeff Sagansky, Todd Wagner and Gigi Pritzker.
The company represented rights to the likes of Exit Through The Gift Shop, Senna, The House I Live In, and The Invitation.
The company championed digital-first content like the Duplass brothers' series Wedlock and Vulcan's short-form civic initiatives We the Economy and the upcoming We the Voters.
It has also partnered with publisher-producers such as Vice, YouTube, Conde Nast Entertainment, Mashable, and recently handled worldwide distribution for Rooster Teeth's Lazer Team.
Gunpowder & Sky recently partnered with T Bone Burnett, animator Drew Christie and music television producer Bill Flanagan to release the animated series Drawn & Recorded in partnership with Spotify.
It also developed the film adaption of Jeff Hart's book, Eat, Brains, Love, and Sarah Benincasa's DC Trip, in partnership with Adaptive Studios and Bona Fide Productions.
Gunpowder & Sky recently closed investments and strategic partnerships with studios Cut, Shareability and Supergravity.