HanWay appoints head of sales and head of distribution and marketing.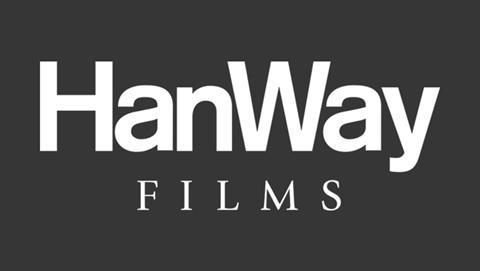 Blue chip UK sales outfit HanWay Films has appointed a new head of sales and head of distribution and marketing amid a company shake-up.
In a new role sitting atop of the company's sales division, former Fortissimo executive Nicole Mackey has been appointed head of sales.
Mackey will oversee the company's revered theatrical sales business, and will work hand in hand with boutique label HanWay Select.
Anna Chettle has been promoted to senior sales manager.
In a new role, former Warner Bros. UK executive Tom Grievson has been hired as head of distribution and marketing. In the same department, Simone Talfourd has been promoted to senior marketing manager.
Grievson will look to develop HanWay's brand strategy and explore "'direct to consumer' distribution opportunities".
Mackey previously spent 12 years at Fortissimo Films, prior to which she worked at Capitol, Signpost and Lolafilms. The industry veteran has worked on titles including Martin Scorsese's Shine A Light, Kevin Macdonald's Marley, Debra Granik's Winter's Bone as well as classics from Wong Kar Wai and Tran Anh Hung.
"HanWay is one of the most prestigious companies in our sector," said Mackey, who had been consulting for the company in recent months. "I am so happy to have joined the team."
HanWay chairman Jeremy Thomas, added: "Nicole's wealth of international sales experience and popularity with distributors and buyers worldwide is appreciated and exciting for the future."
Grievson has worked in a senior marketing capacity for Entertainment One, Warner Bros, Metrodome, Fandor and Vice Media and has held key consultancy roles with the likes of Netflix, The BFI and Film London.
Of his new role, Grievson commented: "I'm thrilled to be joining Jeremy, Peter, Gabrielle and the legendary HanWay team at a point in the company history that is ready and ripe for rapid growth. I'm excited by the opportunity to bridge the gap between development and distribution, alongside the incredible filmmaker teams that HanWay attracts."
HanWay's AFM slate included Liam Neeson drama The Trainer, set to be directed by Neil Jordan, Matteo Garrone's re-imagining of Pinocchio, ensemble comedy Wilde Wedding and and Wash Westmoreland's Colette, due to star Keira Knightley.
The shake-up at the company follows the departures in 2016 of long-time HanWay staff including Thorsten Schumacher, Chiara Gelardin, Claire Taylor and, more recently, marketing executive Jonathan Lynch-Staunton.