EXCLUSIVE: Colette first English-language film for buyer backed by Sky; will co-release with Good Films.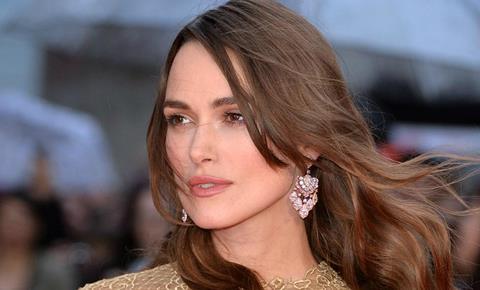 Wash Westmoreland's (Still Alice) upcoming biopic Colette, starring Keira Knightley, will be the first international title released by major new Italian distributor Vision Distribution, which is backed by Sky Italia.
Vision will release the movie in partnership with Good Films who picked up the anticipated biopic from HanWay last year.
A launch date has yet to be finalised for the film, which is currently in production.
The Wire And The Affair star Dominic West stars opposite Keira Knightley in Colette, which is based on the colourful life of the French author who wrote Gigi and Cheri and won the Nobel Prize for Literature in 1948. Producers are Killer Films, Number 9 and Bold Films.
Shakeup
Headed by former Warner Bros. Italy managing director Nicola Maccanico, Vision Distribution is the JV between Sky Italia - Italy's top pay-TV provider - and major local producers Cattleya, Wildside, Indiana Production, Lucisano Group and Palomar.
The company's arrival marks a signficant shakeup in the local market, which has been largely dominated by Rai and Mediaset/Medusa (the latter run by Silvio Berlusconi), not least because Sky will have first pay-TV run at movies the company acquires.
Vision's launch is also being aided through a partnership with local distributor Medusa who will provide support in reaching cinemas.
The team includes CFO Massimiliano Orfei, former head of legal business, compliance and corporate affairs at Rai Cinema, marketing director Laura Mirabella and distribution director Davide Novelli.
"Evolution"
"We're not here to disrupt, we're here to evolve," Maccanico told Screen about the company's direction in the market.
Vision will not distribute all movies produced by its founding production partners but together the five companies represent a large slice of the Italian box office so Vision will be in prime position to benefit:
"A closed system would be a losing strategy," said Maccanico. "We have an open relationship with our investors and will distribute all sorts of movies. There is no guarantee, because competition is the best weapon we have to improve".
"We want to distribute productions with a clear idea of a potential spectator".
Italian slate
First out of the gate this summer will be Italian thriller Monolith, directed by Ivan Silvestrini. After that will come comedy road movie Il Premio by Alessandro Gassman and then Luca Miniero's (Welcome To The South) spoof comedy Lui È Tornato, a remake of Netflix hit Look Who's Back (this time reimagined with Mussolini instead of Hitler).
Also in the pipeline is Nove Lune E Mezza, the first feature film from Michela Andreozzi.
Marketing approach
So far, 2017 has seen a dramatic drop at the box office for Italian movies. However, Vision boss Maccanico sees an opportunity for the film business:
"Thanks to being part of Sky Italy, we have access to their ratings and know that even if Italian movies may struggle in theatres, they are thriving on TV, often more than American movies. People are interested in them, we just need to elevate the strength of our local product and change how they are promoted".
"We want to change how national movies are marketed. Domestic films are traditionally thought of as being for general audiences but today's market shows the need to target specific audiences."
The change in marketing approach needs to come both from online marketing through social networks and from the movie theatres themselves, according to Maccanico:
"Cinemas are a terrific place to promote a movie but we can't continue to squeeze our trailers between American ones. The audience chooses domestic movies for the stories they tell not for the size of their production. Our movies need to be explained".
Earlier release of marketing materials, a better relationship with theatres and a longer presence on social networks before and after release are some of the keys for improvement he says: "The idea that promotion stops once the movie is out makes no sense anymore".
This approach will require buy-in and collaboration from the production, sales and exhibition sectors, says the executive.
"Most facets of the industry display a certain level of fear around innovation. But consumers and audiences have moved faster than us. Medium-budgeted Italian productions are at risk of disappearing. I think fear of extinction is the best leverage we have to stimulate this change of approach to movie marketing."