EXCLUSIVE: Company's first global foray into TV is for series from British sci-fi writer E.C. Tubb.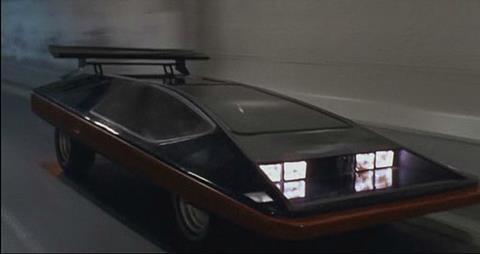 Kaleidoscope (KFD) is to represent world sales on sci-fi TV series Dumarest Of Terra, which will be produced by Terry Marcel (Hawk The Slayer).
The initial series is being planned as a of 10 x 60 minute drama based on the first five books of the Dumarest saga, by British science fiction author, E.C. Tubb.
The book series charts the adventures of protagonist Earl Dumarest, who spends his life searching for clues to the location of his home world, Earth.
Dumarest has traveled so long and so far that he does not know how to return to his home planet and no-one has ever heard of it, other than as a myth or legend
The cult collection, which spanned 33 books written across more than 40 years, was translated into seven languages.
The pilot, The Winds Of Gath, has been written by Spencer Wright.
The production is eyeing a summer shoot, though casting has yet to be confirmed.
Filming will be in Lithuania through Baltic Film Group, and post-production in Canada through Awesometown Entertainment. UK based Westwood Productions will co-produce.
KFD will debut the series at the forthcoming MIP market in Cannes. It marks the company's first TV series for world sales.
The first episodes of the series will be directed by Harley Cokeliss (Black Moon Rising, pictured) and Jake West (The ABCs Of Death).
Spencer Pollard, CEO, KFD commented: "The demand for high-end, new TV series, is bigger than ever before, and with great production values and Terry's wealth of experience, Dumarest Of Terra should be one of the most sought after new series coming to market this spring. It has already secured significant interest with one global TV channel and we believe it has every chance of becoming a long-standing, repeating show".
Terry Marcel, who served as AD on cult films including The Duellists and Straw Dogs, added: "For me Dumarest is the holy grail of classic sci-fi. E.C. Tubb is up there with the greats – Asimov, Clark and Bradbury. Fans from all over the world will want to see this".