EXCLUSIVE: Companies to collaborate on slate from emerging Norwegian director.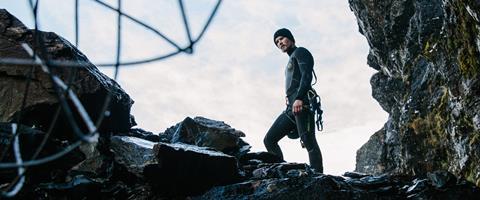 Danish sales outfit LevelK is partnering with Norwegian production company FilmBros to work on a slate of films by 26-year-old rising director Henrik Martin Dahlsbakken.
The first film in the deal will be Dahlsbakken´s third feature Cave, an action-thriller shot on location in Norway and Mexico, which is currently in post-production and will be released theatrically in Norway on September 2 by Another World Entertainment.
Cave, which has a production budget of $500,000, is about a group of former military elites who set out to explore a terrifying uncharted abyss. Cast includes Mads Sjøgård Pettersen (Eddie The Eagle), Benjamin Helstad (King Of Devil's Island), Heidi Toini (Nobel) and Ingar Helge Gimle (Hotel Caesar).
The film was pitched as a work in progress at this year's Goteborg Film Festival and LevelK will show a promo in Cannes.
FilmBros is already in pre-production on a sequel, Cave 2, which is planned for release in late 2017.
"FilmBros is extremely productive and I have high expectations for our co-operation. There's a freshness to Henrik's ambitions and he is not confined to traditional financing structures. We can challenge Henrik during development and support him with international sales and distribution," said LevelK CEO Tine Klint.
Dahlsbakken added: "I'm so excited FilmBros has joined forces with LevelK on both Cave and upcoming projects. We truly believe LevelK will be a crucial collaborator in order to create sought-after audiovisual content, while bringing our ambitious genre film projects into the international market in the best possible way."
Dahlsbakken recently completed his second feature, France-set crime-drama Late Summer, which was also presented in Goteborg. His first feature, Returning Home, won the NDR prize at Lubeck's Nordic Film Days.