German sales outfit Picture Tree International has landed world sales rights to Son Of Babylon director Mohamed Al-Daradji's Toronto-bound drama The Journey, about an Iraqi female suicide bomber.
Set in 2006 Baghdad, the film follows Sara who enter's the city's train station with sinister intentions for its reopening ceremony. As she braces to commit an unthinkable act, her plans are drastically altered by an unwanted encounter with Salam, a self-assured and flirtatious salesman.
With Salam now hostage to Sara's confused and deluded plan, he battles desperately to appeal to her humanity and sway her decision.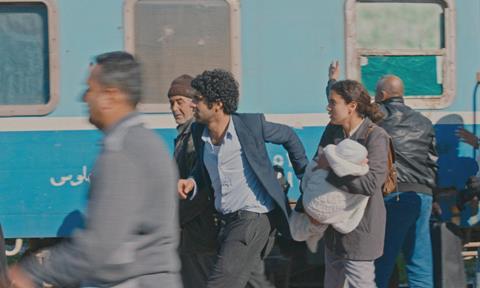 Screen can reveal the first teaser trailer and image of the Iraq-UK-France-Qatar-Netherlands production which is written and produced by Al-Daradji alongside UK producer Isabelle Stead.
The duo have collaborated on all four of Al-Daradji's films, including 2010 Toronto premiere In My Mother's Arms and 2010 hit Son Of Babylon, Iraq's contender for the foreign language film Oscar, which played at festivals including Sundance, Edinburgh, Rio and Palm Springs, and won awards in Berlin, Tallinn and Karlovy Vary, among others.
Production companies are Human Film, the Iraqi Independent Film Centre and Lionceau Films, run by former Why Not Productions executive Hélène Cases.
The film, a strong contender to represent Iraq for the Academy Awards, will get its world premiere in Toronto's Contemporary World Cinema strand and will also screen at major autumn festivals in Asia and Europe.
Backers include BFI, Screen Yorkshire, Sanad, The Abu Dhabi Film Festival and The Doha Film Institute.
Picture Tree's slate includes Karlovy Vary drama Men Don't Cry and Zaza Urushadze's The Confession.