The arrangement covers Lionsgate and Summit titles such as The Last Witch Hunter and the next two Divergent films, Allegiant and Ascendant.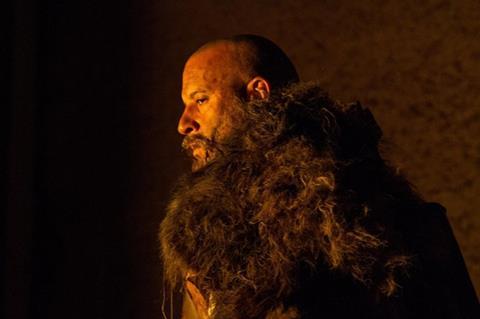 Leone Films Group will also distribute in Italy the adventure fantasy Gods Of Egypt, Now You See Me 2, Deepwater Horizon and the live-action Saban's Power Rangers film.
The next film through Leone will be The Last Witch Hunter starring Vin Diese (pictured)l.
"Our partnership with Andrea, Raffaella, Gustavo and the team at Leone is off to a great start and we're delighted to extend our relationship with them," said Lionsgate Motion Picture Group co-chairs Patrick Wachsberger and Rob Friedman and international COO Andrew Kramer.
"Their superb relationships with local content distributors in Italy, coupled with their creative marketing expertise, have helped build Lionsgate's presence in the territory and we look forward to partnering with them in the years to come."
"The Lionsgate and Summit Entertainment labels, guided by Patrick, Rob, Andrew and their team, consistently create fan-favourite films like The Divergent franchise, along with highly anticipated new releases such as Gods Of Egypt and Now You See Me 2," said Andrea Leone, president and co-founder with his sister Raffaella.
"We have enjoyed working on their slate of movies and are very pleased to be renewing and expanding our relationship with them."
Executive vice-president of international sales Crystal Bourbeau manages the output deal.