EXCLUSIVE: Berlin-based sales outfit scores films from Home Sick director and Lav Diaz protégé.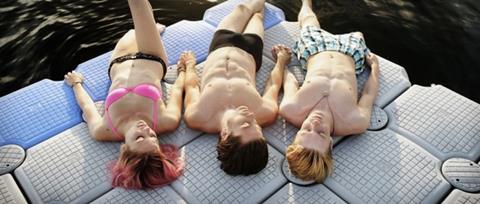 In the run up to Cannes, Berlin-based sales outfit M-Appeal has announced two new pick-ups, including German-language film Center Of My World (Die Mitte Der Welt) from Jakob M. Erwa, whose 2015 title Home Sick premiered at the Berlinale.
The family drama is based on the best-selling novel by Andreas Steinhöfel about an adolescent boy on the brink of adulthood. The film will have its market premiere in Cannes prior to being released in Germany at the end of the year by Universum Film on an expected run of between 100-200 prints.
Land Of Mine and Alone In Berlin actor Louis Hofmann is among cast.
"We first encountered the project in script stage, and took to the development of the main character, and the way in which he navigates through his first love amid family strife," commented a spokesperson for M-Appeal.
"This is Jakob's first bigger budget film with a cast of young up-and-comers, and with its high production value, we're confident that the title has good crossover potential."
M-Appeal has also taken international sales rights to Singing In Graveyards, the debut feature from Bradley Liew, which was produced in The Philippines and Malaysia.
Liew is a protege of Lav Diaz, who also has a role in the film. M-Appeal handled the latter's Cannes Un Certain Regard title Norte, The End Of History.
Singing In Graveyards is set to be launched at an autumn festival. It tells the story of Pepe Smith, a 68 year-old who has dedicated his life to impersonating rock star Joey, a Filipino legend. Straddling the line between reality and imagination while sinking deeper into old age, he must undertake a journey of self-discovery to free himself from the shadow of his hero.
"We met the film's producer Bianca in Hong Kong and were drawn into this quirky and entertaining universe that Bradley created. The main character, who we then learned is an actual star in The Philippines, is fascinating, and with Bradley's distinctive handwriting, we look forward to seeing audience responses at it starts its festival career," the M-Appeal spokesperson told Screen.