EXCLUSIVE: SC Films boards sci-fi starring Tom Hughes and Oona Chaplin.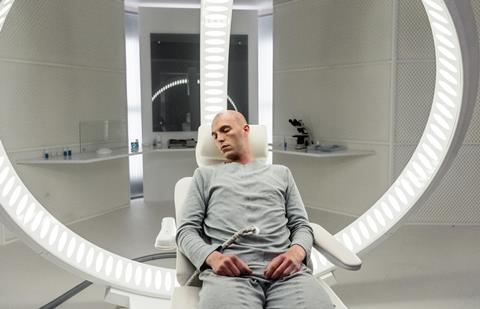 London-based SC Films has acquired international sales rights to Spanish writer-director Mateo Gil's (Vanilla Sky) sci-fi Realive, starring Tom Hughes (ITV and PBS series Victoria) and Oona Chaplin (Game Of Thrones).
Realive, also known as Project Lazarus, charts the story of a man who cryogenically freezes his body after being diagnosed with a terminal illness. Sixty years later, in the year 2084, he becomes the first man to be revived in history but it is only then he discovers that the love of his life has accompanied him on the journey.
The film will get its world premiere at Fantasia, Montreal, followed by a European premiere at Frightfest in London. Sitges will screen in October.
The original feature comes from writer-director Mateo Gil, the regular collaborator of Alejandro Amenabar. Gil's writing credits include Open Your Eyes, Vanilla Sky and The Sea Inside. He most recently directed 2011 Western Blackthorn.
Producers are Arcadia Motion Pictures (Aloft, Blancanieves) with Noodles Production (Evolution) co-producing. The film's co-stars include Charlotte Le Bon (The Walk) and Barry Ward (Jimmy's Hall).
Simon Crowe, CEO of SC Films, said: "Realive is a truly remarkable film that comes with the stamp of approval from Fantasia, Frightfest and Sitges, three leading festivals for genre. I'm sure a worldwide audience will relish this modern and heartfelt spin on Frankenstein."
SC Films' burgeoning genre slate includes Winter's Dream, Emelie and Road Games. Animations include Monkey King: The Hero, Wish and White Fang.