UPDATE: Andrew Davies tribute, Beta, Studiocanal deals; The Halcyon, Mata Hari set the tone for market awash with high-end drama.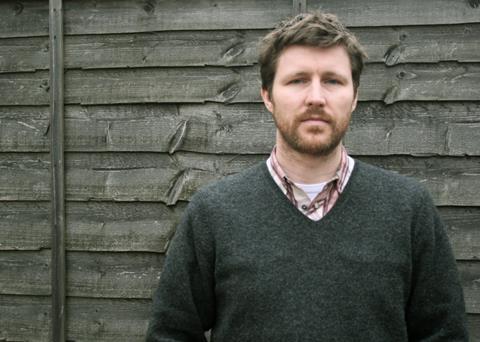 MIPCOM got off to a glamourous start this year with world premiere screenings of Sony Pictures Television's The Halcyon followed by Julius Berg's Mata Hari starring Vahina Giocante, Rutger Hauer and Christopher Lambert on Sunday.
These two premieres, on the eve of MIPCOM's official opening, set the tone for a market that will be more awash than ever with high-end dramas.
In the backdrop, one of the talking points is which platforms these series will be distributed on as part of MIPCOM's overall theme of "New Television".
Sony Corporation president and CEO Kazuo Hirai, who kicked off MIPCOM's conference programme on Monday, said content and delivery were two sides of the same coin when it came to getting viewers to pay for they were watching.
"Consumers are willing to pay for content that they want and they desire when it is delivered to them in a format that they want to enjoy it in so it's more a matter of us meeting the consumer's demand, not just in terms of the content but how it's delivered to where it's delivered. I think if you have the right combination, consumers will pay for it," said Hirai.
In his 30-minute media mastermind keynote, Hirai said the key question for him as he steered Sony in its 70th anniversary year was: "How can story-telling be furthered by technological innovation."
He cited the company's push into 4K HDR quality video for all it productions as well as its commitment to developing Virtual Reality content with recent launch of its Playstation VR as an example of where the company was trying to push the envelope for story-telling.
In the backdrop to main conference, high-end drama deal announcements and roll-outs came thick and fast. Here is a round-up of some to the day 1 announcements and events.
The North Water
Andrew Haigh (45 Years) has come onboard to adapt and direct the limited series The North Water. The BBC are currently developing the series with The King's Speech and Top Of The Lake producer See-Saw Films as a 6 x 1 hour limited series.
The North Water, adapted from the critically acclaimed novel by Ian McGuiretells, the story of Patrick Sumner a disgraced ex army surgeon who signs up as the ship's doctor on a whaling expedition to the Arctic. On board he meets Henry Drax, the harpooner, a brutish killer whose amorality has been shaped to fit the harshness of his world. Hoping to escape the horrors of his past, Sumner finds himself on an ill fated journey with a murderous psychopath. In search of redemption his story becomes a harsh struggle for survival in the Arctic wasteland.
Andrew Davies Tribute
Among the many panels and talks taking place on the periphery of the central keynote programme was an audience with famed UK screenwriter Andrew Davies to mark his 80th birthday.
The writing veteran regaled delegates with anecdotes on how he transitioned from being a literature professor at Warwick University to penning some of the UK TV's best-known literary adaptations including Pride and Prejudice, War and Peace and House of Cards and then moving into film with titles like Bridget Jones's Diary.
Davies said he would be ill-suited for the current trend of recurrent series running over several series.
"I think I would get bored and restive although I love to binge-watch myself. I've just started watching A Good Wife for the second time," he said. Other US shows on his watch-list he revealed included Transparent, The Girl Friend Experience and Casual.
In the backdrop to the conference, high-end drama sales deals and roll-outs came thick and fast. Here is a round-up of some of the day 1 announcements.
Young Pope
Japan's Kadokawa Corporation has taken all rights to Paolo Sorrentino's 10-part The Young Pope, starring Jude Law as the first-ever US pontiff, in a deal brokered by FreemantleMedia International (FMI).
The series is a joint production of Sky, HBO and Canal+. All ten episodes are directed by Sorrentino and written by Sorrentino in collaboration with Tony Grisoni, Umberto Contarello and Stefano Rulli. FremantleMedia International (FMI) handles world sales bar the territories controlled by the series production partners.
Suspects
FreemantleMedia has sold German remake rights for its hybrid procedural detective franchise Suspects to German network RTL, which has commissioned UFA Serial Drama to produce the show.
Devised by Paul Marquess, MD of FremantleMedia UK's Newman Street, the innovative fly-on-the-wall style crime series broke the mold for the way the cast improvise their own dialogue based on a detailed plot description.
Guido Reinhardt, Executive Producer, UFA Serial Drama said, "Suspects is unlike any other drama out there at the moment. I'm a huge fan of the UK original: it combines the realism of documentary filming with great dramatic tension; intense action sequences with compelling storylines. It's an extraordinary piece of work and I can't wait to introduce a local version to German audiences.
The Same Sky
Beta Film has secured a slew of international deals on Oscar nominated director Oliver Hirschbiegel's The Same Sky. The six-part drama set in Berlin at the height of the Cold War has to sold Italy (Rai), Belgium (VRT), Iceland (RUV), Sweden (SVT), Denmark (DR), Norway (NRK) and Finland (YLE).
Netflix has also taken rights for English-speaking territories. A joint production between ZDF, UFA Fiction and Beta Film, the series was created by award-winning UK writer Paula Milne. She and key cast Sofia Helin, Friederike Becht and Tom Schilling attended the world premiere TV screening at MIPCOM on Monday evening.
Midnight Sun
Studiocanal unveiled deals on Swedish-French drama Midnight Sun, starring Leila Bekhti as a French detective sent to a remote part of northern Sweden to investigate the mysterious death of a compatriot opposite Gutaf Hammarsten as her Swedish counterpart.
Produced by Atlantique Productions and Nice Drama for Canal+ and SVT/Filmpool Nord co-production, the film has sold to Germany (ZDF), Australia (SBS), Israel (Hot), Norway (NRK), Denmark (DR), Iceland (RUV), Finland (MTV3), Belgium (VRT) and Benelux (Lumiere). The series was created by Mårlind & Stein (Bron/Broen) from an original idea by Henrik Jansson-Schweizer and Patrick Nebout.
Dogwoof
Documentary specialist Dogwoof announced a slew of sales on a number of its titles. Oscar-winning Eva Orner's Chasing Asylum – about Australia's detention camps in Nauru - has sold to the UK's BBC Storyville, Sweden (SVT) Denmark (DR), Switzerland ( RTS), Japan (NHK), HBO Europe, Israel (Channel 8) and Finland (YLE) (Finland).
A raw and harrowing account of Australia's detention camps in Nauru. Maya Zinshtein's Forever Pure about a controversial Israeli football team has been picked up for Sweden (SVT) and the Netherlands (VPRO).
Gallond launches Make It Happen Studio
French producer Sydney Gallond, best known for his adaptation of Harlan Coben's No Second Chance for French broadcaster TF1, is launching his own production company Make it Happen Studio at MIPCOM.
"I am an avid viewer of TV drama so want to be able to express myself creatively to make content that I know viewers across the globe will want to watch," Gallond said in a statement on the eve of the market.
The new venture is backed by Alliance Entreprendre, a private equity subsidiary of Natixis group.
"European channels and platforms require exclusive and premium content - Sydney's talent and past achievements have convinced us that he is the man to develop and create premium series and projects on an international scale," said Antoine Bodet, partner at Alliance Entreprendre.
The 2014 adaptation of No Second Chance achieved the best ratings for TF1 in a decade. It went on to win a number of prizes, including the Magnolia Award for best foreign TV series, and sold to 64 countries as well as Netflix.
Gallond is currently producing an adaptation of another Coben best-seller – Just One Look – starring Virginie Ledoyen and expects to continue his close relationship with the US writer.
NBCUniversal Telemundo Enterprises launches short format-focused Telemundo International Studios
Responding to growing demand from emerging platforms and international markets, Spanish-language TV network NBUniversal Telemundo has created a new production unit specialised in high-end, short-form scripted content called Telemundo International Studios (TIS)
Based in Miami, TIS will collaborate with top producers and Hispanic talent to deliver high quality mini-series that can travel across all platforms, including broadcast, cable and digital media.
"With this new production unit, we will continue to innovate and raise the bar in original Spanish-language content production in the US and abroad," said Cesar Conde, Chairman of NBCUniversal International Group and NBCUniversal Telemundo Enterprises.