Company to launch black comedy - also starring Gerard Depardieu and Romain Duris - at Rendez-vous with French Cinema; Stéphane Brizé, Gael Garcia Bernal titles also on slate.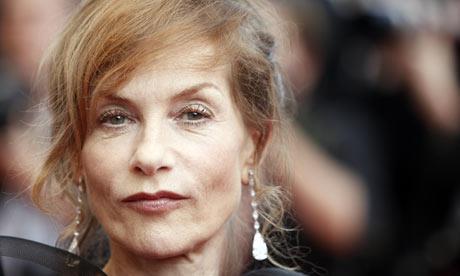 MK2 Films has acquired sales of Serge Bozon's black comedy Mrs. Hyde, starring Isabelle Huppert in a role inspired by Robert Louis Stevenson's 19th century classic The Strange Case of Dr Jekyll and Mr Hyde.
Gerard Depardieu and Romain Duris will also star.
Huppert is set to play a timid physics high school teacher, despised by her pupils and colleagues alike, whose life is changed forever after she is struck by lightning and wakes up with powerful and dangerous new capabilities.
"We are thrilled to represent this extraordinary new voice in French cinema that Serge Bozon has embodied since he began making films," said MK2.
"We anticipate that, with this adaptation of a world-renowned story and simply the best possible French actors, he will be able to spread his disruptive black humor further afield."
Actor and director Bozon's last feature Tip Top – a detective comedy also starring Huppert – premiered at Cannes Directors' Fortnight in 2013 where it earned a special mention.
That film was also a loose literary adaptation, inspired by Bill James' novel of the same name.
The French-Benelux co-production – budgeted at €4m ($4.3m) – will shoot this autumn.
David Thion of Les Films Pelléas, whose recent credits include Danielle Arbid's Parisienne, is lead producer on the feature due for delivery in 2017. Haut et Court has acquired French distribution rights.
Busy MK2 slate
MK2 will launch sales on Mrs. Hyde at the upcoming Unifrance Rendez-vous with French Cinema in Paris which kicks off on Thursday (Jan 14).
Other upcoming French productions on the MK2 slate include Stéphane Brizé's A Woman's Life inspired by by Guy de Maupassant's debut novel Une Vie about a young aristocratic whose life takes a turbulent turn when she falls for a local viscount.
Set in Normandy in 1819, it marks a change in tone and setting for Brizé after his social drama The Measure Of A Man for which Vincent Lindon won a best actor Palme d'Or.
The company is also selling Joan Chemla's drama feature If You Saw His Heart starring Gael Garcia Bernal as a man who is excluded from his gypsy community after the death of his best friend and finds shelter with a young woman, played by Marine Vacth. It is based on Cuban writer Guillermo Rosales' novel Boarding Home.
A directorial debut for Chemla, it is produced by up and coming producer Pierre Guyard, whose credits include Thomas Cailley's award-winning Love At First Fight.
Other upcoming titles include Sophie Reine's comedy drama We Can Be Heroes, starring Gustave Kevern as a single dad struggling to raise and provide for two boisterous daughters, and award-winning actress Sara Forestier's directorial debut feature M.
The company is also selling Olivier Assayas' Kristen Stewart-starring, English language suspense drama Personal Shopper.