Raven Banner's specialty label has acquired Canadian rights to two Toronto-bound Cannes triumphs: Un Certain Regard winner The Happiest Day In The Life Of Olli Mäki and Critics Week winner Mimosas.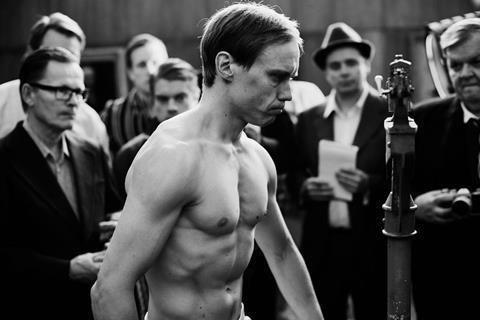 The Happiest Day In The Life Of Olli Mäki marks the feature debut of Finland's Juho Kuosmanen and tells of the eponymous Finnish boxer's bid to win the world featherweight title in 1962. It gets its first screening in Discovery on September 8.

Mimosas is the second feature from Spain's Oliver Laxe and centres on a mysterious caravan carrying a dying sheikh to his resting place in the Moroccan desert. The film first screens in Wavelengths on September 10.

Northern Banner plans a theatrical 2017 release for both titles and negotiated The Happiest Day In The Life Of Olli Mäki with Les Films du Losange and Mimosas with Paris-based Luxbox.

"It's a huge honour to be working with such bold and innovative new filmmakers as Kuosmanen and Laxe," said Northern Banner managing partner Michael Paszt.

"They are the voices of a new generation and it's very important for us to take chances and support rising talent."
Northern Banner also holds Canadian rights to Kevan Funk's TIFF selection Hello Destroyer.