Kate Hudson, Dan Stevens, James Cromwell, Sterling K. Brown and Keesha Sharp have joined the cast led by one of Hollywood's hottest rising stars as legendary attorney and Supreme Court Justice Thurgood Marshall.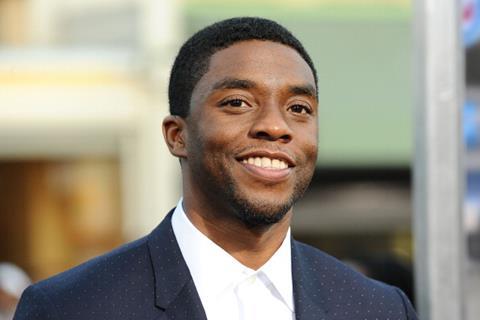 Open Road has acquired all US rights, while Sony Pictures Worldwide Acquisitions holds all international rights.
Boseman, whose credits include Captain America: Civil War, 42, and Get On Up, will play the icon as a young lawyer assigned to defend a black chauffeur in a high-profile pre-WWII sexual assault and murder case that would inform the Civil Rights movement.
Josh Gad also stars as lawyer Sam Friedman, who must collaborate with Marshall on the case. Production is under way in Buffalo, New York, and benefits from New York State's Film Production Program.
Reginald Hudlin directs and Paula Wagner produces through her Chestnut Ridge Productions alongside Jonathan Sanger and Hudlin.
Renowned trial lawyer Michael Koskoff and his son, screenwriter Jacob Koskoff (Macbeth), wrote the screenplay.
Star Light Media, Inc., Hero Film, Ltd. and Sky Legend are financing Marshall along with Hunter Ryan and David Ryan. Peter Luo and Belton Lee serve as executive producers.
Marshall is being produced with the full support of the Thurgood Marshall and Samuel Friedman estates, including their children, John W. Marshall and Lauren Friedman.