EXCLUSIVE: Visit Films founder Ryan Kampe has backed a project incubator called Pretty ____ Ideas to support "original, daring and challenging voices in contemporary cinema".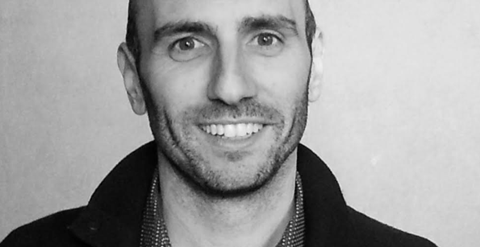 Jennifer Sperber has been named principal and will lead the company, one of the first of its kind to operate as a commercial film incubator focusing primarily on writer-directors and content creators.
Project size will vary from micro budget to more ambitious films with studio distribution potential and the goal is for the incubator to partner on four to six projects a year with a mix of English-language, foreign-language narrative and documentaries.
The incubator will offer an extensive support system and broad expertise in production, finance and distribution, boarding projects at pitch, treatment or first draft stage. It will offer early-stage financial support and partner with Visit Films in select cases to assure projects have both US and international distribution.

In Toronto Pretty ____ Ideas took over management of several projects such as Irish prison break thriller Maze.
Sperber recently left The Weinstein Company where she operated in acquisitions and worked on John Carney's Sing Street and The Imitation Game.
She will acquire and market projects while liaising with filmmakers, financiers, sales agents and festivals.
"The market has been in constant change for years and we are trying to support filmmakers at the stage when no-one else, at least in the US, is supporting them," said Kampe.
"At Visit, we have historically entered projects at a point where our hands were often handcuffed by decisions made before our involvement.

"But Pretty ____ Ideas can provide that all possible distribution paths for these films are addressed early in the project's life and that someone is thinking about the long tail of the film while the filmmakers focus on making the best film.

"When needed, Pretty ____ Ideas, together with Visit's team can work on traditional territory sales, worldwide sales and festival planning – whatever is best for that particular project while providing a safe environment to develop and write the material."

Kampe continued: "If the project doesn't feel right for Visit, we will be open to other opportunities. I believe that creators sometimes just need some time to step away, sit down and write and hopefully we can help with that."

Sperber added: "Ryan's track record in working with cutting-edge filmmakers in the past decade speaks for itself, and his decision to get involved with Pretty ____ Ideas made this an ideal opportunity for my next step.

"I hope that we will offer artists the chance to develop their most passionate and personal work, while being shepherded towards a viable, commercial (or artistically appropriate) outcome. I'm thrilled to come aboard to manage the incubator.

"I look forward to nurturing projects from an early stage and getting to work with talented filmmakers, helping them navigate the chaotic waters of development, production and beyond. As the company name implies, we will be looking for pretty "amazing", "bold" "fresh" or any other appropriate adjective, ideas."