Mystery stars Abbie Cornish as photographer with memory loss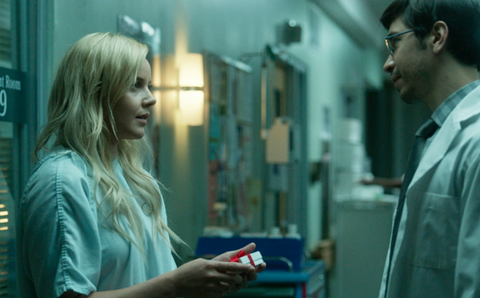 Samuel Goldwyn and AMBI will partner on the US release of the mystery directed by Ed Gass-Donnelly.
The companies have set an exclusive February 3 release on DISH followed by theatrical and VOD on March 3. AMBI Distribution handles international sales.
Lavender received its world premiere Tribeca last year and is the second collaboration between the companies, which will release Simon Aboud's This Beautiful Fantastic on March 10.
Dave Valleau and Gass-Donnelly produced, with AMBI's Andrea Iervolino and Monika Bacardi serving as executive producers alongside Tex Antonucci, Emily Alden and Jennifer Levine.

Cornish, Justin Long, Diego Klattenhoff and Dermot Mulroney star in the story of a photographer with memory loss who finds clues among her work suggesting she may be responsible for the deaths of family members she never knew she had.
"Abbie Cornish provides a stellar performance in this psychological thriller," Samuel Goldwyn Films executive vice-president Melanie Miller said. "With beautiful cinematography and a distinct vision from director Ed Gass-Donnelly, we are proud to distribute Lavender in partnership with AMBI Group."