ROUND-UP: Screen Media Films has acquired US rights to the film starring Jason Schwartzman. In other news, ARC has acquired Freedom, Kino Lorber will release Patch Town and Rialto has set a release for its restored version of The Third Man.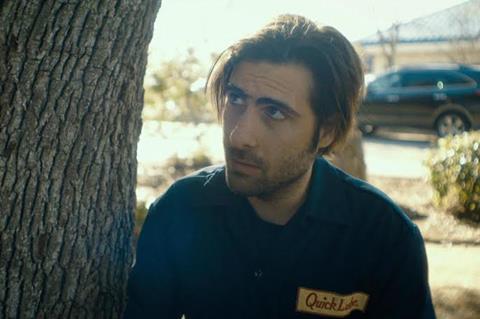 7 Chinese Brothers (pictured) premiered at SXSW and will go out day-and-date on theatrical and digital platforms in August.
Bob Byington wrote and directed the film about an alcoholic who works at a car maintenance store and tries to keep his life together in order to win over his boss.
Olympia Dukakis, Stephen Root, Tunde Adebimpe and Eleanore Pienta also star.
Seth Needle of Screen Media brokered the deal with Zac Bright of Preferred Content and WME Global on behalf of the filmmakers.
Arc Entertainment has acquired US rights to Freedom starring Cuba Gooding Jr and has set a June 5 theatrical and digital day-and-date release. Peter Cousens directed the family drama about the connection between a slave and the captain of a slave trader who lived 100 years before. Timothy A Chey wrote the screenplay. Gooding Jr served as an executive producer alongside Cousens. ARC's Scott Moesta negotiated the deal with Brendan Styles on behalf of the filmmakers.
Kino Lorber will distribute Craig Goodwill's debut feature Patch Town theatrically and digitally on June 5. Release dates in Australia and the UK will be announced shortly. Zoie Palmer, Rob Ramsay and Julian Richings star in the sci-fi. David Sparkes produced and Mark Montefiore is executive producer with support from Telefilm Canada and Pinewood Studios.
Rialto Pictures has set a June 26 limited US release for Carol Reed's film noir classic The Third Man, set to premiere in Cannes Classics following its first ever 4K restoration. Alexander Korda and David O Selznick produced the 1949 spy tale starring Orson Welles. Graham Greene adapted his novel with Reed.