EXCLUSIVE: Departure of long-time Sony UK boss Peter Taylor prompts shake-up at studios.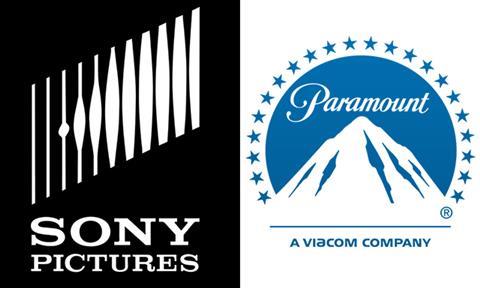 The quiet retirement of long-time Sony Pictures UK MD Peter Taylor has prompted a shakeup at the top of two Hollywood studios in the UK.
Industry veteran Taylor has been replaced as MD by former Paramount Pictures UK MD Ian George.
In turn, Paramount marketing director John Fletcher has been appointed Paramount UK MD following George's departure.
Taylor had steered Sony's UK office for more than a decade, joining in 2006 after a two-year stint as MD of Warner Bros UK.
The studio veteran had previously worked at Columbia (and then Sony) in various roles between 1982-2004.
During his tenure as MD he oversaw huge results for the Bond franchise, including the UK's second and third-biggest releases ever in the shape of Skyfall, which took more than £100m in 2012, and Spectre, which made £94m in 2015.
He also co-ordinated big local successes for the studio's Spider-Man, Men In Black and Jump Street franchises. Movies to score at the BAFTAs during his tenure included The Social Network, Django Unchained, Captain Philllips and Whiplash.
Taylor will continue to consult exclusively for the studio on key properties.
George, the former Fox UK and Pathé UK MD, had headed Paramount's UK office since 2011 when he took over from Chris Hedges.
He previously worked with Sony chairman Tom Rothman when they were both at Fox and with Sony's marketing chief Josh Greenstein when the latter was at Paramount.
Prominent UK campaigns for Paramount during his time at the studio included Star Trek Into Darkness, Mission: Impossible - Rogue Nation and The Big Short.
Stuart Williams will continue as deputy MD and marketing director within Sony's UK office.
Meanwhile, Fletcher's appointment at Paramount came shortly before the arrival of the company's new CEO and chairman Jim Gianopulos, who began work in earnest at the studio this week.
Fletcher joined Paramount's UK arm in 2012 as marketing director. He also previously served as Pathé UK MD, working on hits including Slumdog Millionaire, The Iron Lady and Adulthood.
Fletcher told Screen: "Having spent five years at Paramount helping to bring together a team that is a pleasure working with, I look forward to continuing our work as Paramount now enter an exciting new phase of its history, for which I think this team in the UK is primed to continue to shine."
The UK is steadfastly among the most important international box office markets for the US majors. However, both Fletcher and George face challenges at distributors that more often than not in recent years have struggled for market share compared to their studio rivals.
Last year, Sony finished sixth in UK market share on 6.6% ($107.5m) while Paramount came in seventh on 5.2% ($85.7m). Neither had a movie in the year's top 20 and both were outscored by independent Entertainment One.
Sony's UK market share fluctuation is usually pegged to the release of a Bond film, something that doesn't look likely for at least another couple of years (there has also been speculation that the studio might not retain the franchise).
The studio's 2017 releases include Spider-Man: Homecoming, Jumanji: Welcome To The Jungle and The Emoji Movie.
Paramount is the only studio without a movie in the all-time UK top 50, however the distributor's 2016 performance is mitigated by the fact that it only released 13 films.
The company's slate for 2017 includes prestige titles Downsizing, Mother! and Annihilation as well as Transformers: The Last Knight and comedy Baywatch.