Starz has picked up all US rights to the comedic love story starring Rebecca Hall and Jason Sudeikis.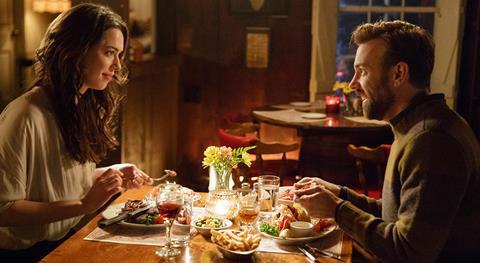 Tumbledown premiered in Tribeca and follows a widow who gains a new lease on life when she meets an academic with a startling appraisal of her late musician husband's life.
Dianna Agron, Blythe Danner, Griffin Dunne, Joe Manganiello and Richard Masur also star in Sean Mewshaw's feature directorial debut.
Desi Van Til wrote the screenplay and serves as executive producer alongside Jason Cloth.
Kristin Hahn of Hahnscape Entertainment, Bron Studios' Aaron L Gilbert and Margot Hand produced the film.
Starz Digital plans a "significant" nationwide theatrical release around Valentine's Day 2016 followed by an on-demand release and pay-TV premiere on STARZ. CAA represented the filmmakers in the deal.