In a show of confidence Robert Simond's distributor has pushed back its Matthew McConaughey Civil War drama to May 13 of next year.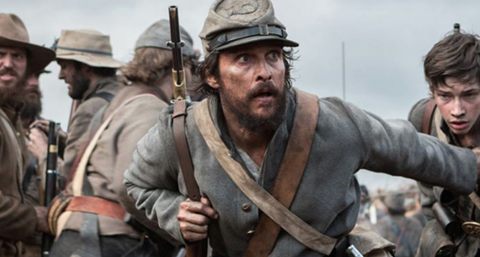 The Free State Of Jones was initially scheduled to open on March 11 2016.
The Oscar winner stars as Southern farmer Newton Knight, who organised an armed rebellion against the Confederacy. After the war Knight established a mixed-race community and lived with his former slave wife.
Gary Ross directs and the cast includes Keri Russell, Gugu Mbatha-Raw and Mahershala Ali. Ross produces with Scott Stuber and Jon Kilik. IM Global handles international sales.
STX has confirmed another date and scheduled The Space Between Us for July 29 2016.
Gary Oldman, Asa Butterfield, Carla Gugino and Britt Robertson star in the adventure romance from director Peter Chelsom.
The story centres on an online romance between the first human born on Mars and a Colorado girl that triggers a race against time to unravel the mystery behind the Mars colony project.