EXCLUSIVE: The distributor has secured US rights from WestEnd Films to Steven Cantor's upcoming documentary.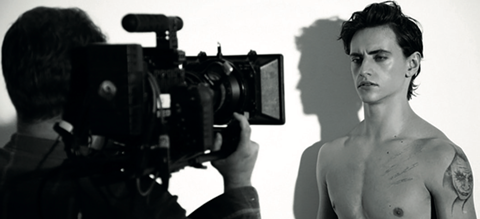 Sundance Selects will release Dancer this summer after Arianna Bocco agreed terms with WestEnd managing director Eve Schoukroun.
Dancer chronicles the life and work of Sergei Polunin, the youngest principal dancer ever to perform for the British Royal Ballet who wrestled with fame and eventually resigned to pursue his artistic voice.
Gabrielle Tana produced the film.
"A dancer of Sergei's calibre is extremely rare, and Steven has beautifully captured not only his power and poise but also the burden that comes with having such an incredible gift," said Sundance Selects/IFC Films president Jonathan Sehring.
"We are thrilled to be working with Steven and Gabrielle to release their film in the US."
Cantor added: "Sergei Polunin is a complex, enigmatic personality and a rare dancing talent. His creative brilliance and turbulent life have been documented on camera ever since he was a budding child star, allowing us the opportunity to construct a detailed portrait of his personal evolution and his once-in-a-generation gift.

"After four years of close collaboration with Sergei, Gabrielle and I are delighted to be partnering with IFC/Sundance Selects to share his remarkable story with the American audience."