The head of the National Association Of Theatre Owners (NATO) on Wednesday urged the industry to "tread lightly" as it emerged that the streaming giant has struck a formal day-and-date distribution arrangement with the luxury exhibition chain.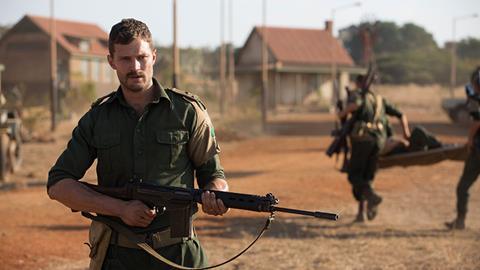 National Association Of Theatre Owners (NATO) chief John Fithian was responding to news first reported by the Wall Street Journal that Netflix has agreed to a non-exclusive deal to release its original films in iPic Entertainment venues in Los Angeles and New York on the same day they launch on the streaming platform.
It is understood the partners experimented with the simultaneous release of The Little Prince earlier this year, however this represents a longer-term deal. The arrangement starts on Friday with The Siege Of Jadotville, the Jamie Dornan starrer that Netflix announced it had acquired for the world during the EFM last year.
At that time, Netflix said it planned to stage a qualifying theatrical run for awards consideration. Later on in 2015 the online platform orchestrated a much-maligned theatrical run for Beasts Of No Nation.
The deal will qualify Netflix original films for Oscar consideration. Netflix and iPic have dated the Christopher Guest comedy Mascots for October 13.
Netflix chief content officer Ted Sarandos reiterated during the Television Critics Association press tour back in July that the company plans to spend more on original content. Its projected investment in original and licensed content for this year is around $6bn.
On Wednesday Fithian said: "As always, individual companies make their own decisions about the appropriate release window for movies. The theatrical window is a longstanding industry practice that has benefited studios, theatres and moviegoers.

"We all should tread lightly and be mindful that over the years, the film industry's success is a direct result of a highly successful collaboration between filmmakers, distributors and exhibitors.
"Simultaneous release, in practice, has reduced both theatrical and home revenues when it has been tried."
The NATO chief went on to quote Roadside Attractions co-founder Howard Cohen, whom he noted had experimented with day-and-date distribution on Arbitrage and Margin Call before moving away from the pattern.
Fithian cited an interview Cohen gave to The New York Times during Sundance last January in which the distributor said, "The theatrical model continues to have a lot of value, especially because it means something to viewers when films play in theatres."
Cohen went on to say in the interview that consumers took a dim view of simultaneous releases. "It has somehow become a signal that the movie isn't any good."
Fithian ended his statement by saying, "Just as Netflix and its customers put a value on exclusivity, theatre owners and their customers do too."