The global rights deal on Marc Furmie's sci-fi becomes the second such pact for the LA-based distributor as it continues its strategic expansion.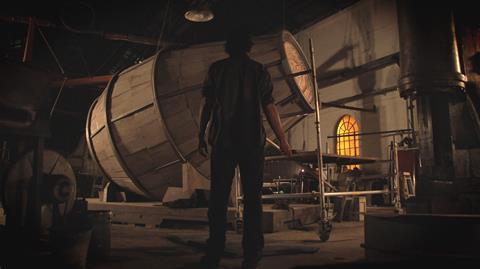 Jai Koutre, Kendra Appleton, Bren Foster and Todd Lasance star in Terminus, which marks the second collaboration between Vertical and Storm Vision Entertainment.
The film will be available globally on iTunes, Amazon, Netflix, Google Play and other digital platforms day-and-date with the US theatrical launch on January 22, 2016.
Terminus follows a man who makes a profound discovery about the fate of the earth after he is blinded by the light from a falling meteor.
Vertical's first worldwide acquisition, He Never Died starring Henry Rollins, will open on December 18.

Furmie co-wrote with Shiyan Zheng and Gabriel Dowrick. Brett Thornquest and Tim Maddocks produced and Steven Matusko, Shane Abbess and Sidonie Abbene served as executive producers.
Nate Bolotin and Mette-Marie Katz of XYZ negotiated the deal on behalf of the filmmakers with Rich Goldberg and Peter Jarowey of Vertical.
Vertical and Stage 6 Films release the sci-fi Air starring Norman Reedus and Djimon Hounsou in theatres on August 14. The Walking Dead Writer-producer Robert Kirkman's Skybound Entertainment produces.