UPDATE: Unifrance responds to sales outfit quitting French cinema promotion group.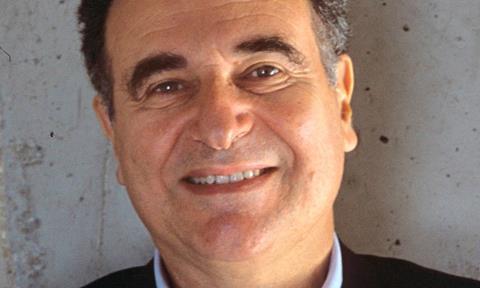 Leading French sales company Wild Bunch has quit the country's state-backed French cinema export and promotional body Unifrance in protest at the appointment of Serge Toubiana (pictured, top) as its new president.
It is the first time in Unifrance's near 70-year history that a company of Wild Bunch's magnitude has quit the body.
Unifrance announced on Thursday that former Cinématheque Française chief Serge Toubiana had been elected to the role by its 48-member executive committee, beating out producers Yves Marmion and Pierre-Ange Le Pogam who had also put themselves forward as candidates.
The appointment was greeted with surprise by many in the French film sales and production community who said Toubiana lacked the export and sales experience to take on such a role, even if they respected his track record as a journalist and at the helm of the Cinématheque.
Letter
In a letter to Unifrance, confirming Wild Bunch's withdrawal from the organisation, co-chief chief Vincent Maraval (pictured, below) said Toubiana's appointment contravened the body's own regulations regarding eligibility for the role of president.
"According to Unifrance's own regulations, only a director, producer, actor, screen-writer, talent agent or exporter can be elected as its head but Unifrance just elected someone who has never made a film, produced or exported films, or been anywhere near or shared the concerns of those working in the export, financing, production or promotion [of cinema]," he wrote.
"We take on board the fact that the majority of voters accepted to contradict the Unifrance regulations to elect a president, who in our eyes, is not legitimate. We won't challenge this election but the only course of action that lies open to us is to resign and refuse to take part in this hoax."
The appointment of Toubiana – over candidates like Le Pogam – was "an affront" to the film sales and productions profession, he added.
"It raises all the downsides of the French system – the cliques, cronyism, elitism, dogma - when what we need is realism, pragmatism, experience, analysis and quite simply an understanding of the issues involved," he said.
"We therefore ask you to take note of this resignation. For the sake of transparency, we will inform the French producers, talents and distributors with whom we work."
UNIFRANCE RESPONSE
In a written reply to Maraval sent to Screen, Unifrance managing director Isabelle Giordano expressed surprise at the "violence" of the tone and language of the executive's letter saying they seemed "disproportionate and unsuitable" for the situation and given the fact the election process had been democratic.
"The president, who was elected with a large majority (27 votes to 18) is neither 'illegitimate', or the fruit of a 'hoax'," she wrote.
Giordano said Toubiana qualified for the role of president under Unifrance's rules as both an "auteur" – having directed the1993 documentary François Truffaut: Stolen Portraits – and as "a recognised personality" who had contributed to the art and industry of cinema.
"I cannot accept this statement made against Unifrance, the institution as well as the loyalty of its staff and the members of its commissions. It is an unfounded and unfair attack against an action which continues our work that you [Maraval] have recognised and supported over the years."
Giordano said she hoped Unifrance and Wild Bunch would be able pursue their exchanges "calmly" in a constructive manner in the interest of French cinema.
The real combat, she said, lay in facing up to the numerous international challenges facing French cinema.
Toubiana
Toubiana was the director of the prestigious Cinématheque Française in Paris from 2003 until the end of 2015.
During that time, he re-energised the institution and oversaw its relocation to its current home in the neighbourhood of Bercy in eastern Paris.
A life-long cinephile, Toubiana started out as a cinema journalist becoming the co-editor of the Cahiers du Cinéma, alongside the late Serge Daney, in 1973 at the age of 24.
Since April 2016, he has been on the board of French film company Pathé and an official advisor to its president and owner Jérôme Seydoux since November 2016.
Unifrance
Created in 1949, Unifrance's main role is support and promote French cinema around the world.
It currently has some 1,000 members, hailing from a variety of cinema professions including producers, sales agents, directors, actors and talent agents.
The body organises several events throughout the year including the "Rendez-vous with French Cinema" festivals, which involves taking delegations of talent and industry professionals linked to recent French films to a dozen different countries the UK, Japan and the US.
It also organises the annual Rendez-vous with French Cinema in Paris in January, which is the biggest market for French-language cinema outside of Cannes, and hosts umbrella stands for French companies at key markets like Toronto, Filmart and the AFM.
Past Unifrance presidents have included the late Daniel Toscan du Plantier, Films du Losange co-chief Margaret Ménégoz, veteran producer Antoine de Clermont-Tonnerre, and most recently director Jean-Paul Salomé, who served two terms, flanked by Giordano as managing director.