Dubai festival opens with Room and anti-extremist message.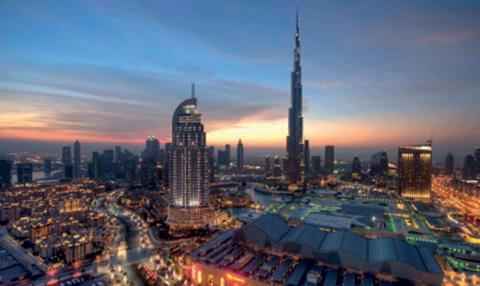 The 12th edition of the Dubai International Film Festival kicked-off on Wednesday evening (Dec 9) on a defiantly anti-extremist note.
"We open DIFF tonight amid stormy clouds and difficult times in a burning world of conflicting visions, reactionary ideologies and fear," DIFF chairman Abdulhamid Juma said in his opening remarks.
"In the name of cinema we gather to say no, no to all that is inhuman. Here in the United Arab Emirates we choose beauty and hope and resolve to fight extremism in all its shapes and forms. Long live cinema and let hope endure."
His words follow a series of brutal terror attacks by extremists in Beirut, Paris, the Malian capital of Bamako and San Bernardino in California in the weeks before DIFF.
Like the rest of the world, the UAE is also concerned about the rise of the so-called Islamic State (ISIL) and other extremist groups in the Middle East.
In a speech alluding to a number of the 134 films screening in this year's edition including local thriller Rattle the Cage and feature animation Bilal as well as Sarah Gavron's Suffragette and Danish historical drama Land of Mine, Juma accused extremists of trying to "hijack" Islam and said the festival's slogan of "bridging cultures, meeting minds" was more relevant than ever.
"This slogan has become an urgent necessity, today more than any time in the past," he said. "We must stand united in determination and strength against this anarchy. It is the aim of a minority to take over the majority, to plant mines, to sow fear and panic."
Juma's words echoed those of UAE's Foreign Minister Adbullah bin Zayed earlier in the day, who described ISIL as "a barbaric organisation" and pledged the country's on-going support in the fight against the organisation and other extremist groups.
He was speaking at the launch of an Emirati a social media campaign – hashtagged #OurNation_OurPride – on Wednesday aimed at combatting extremist propaganda.
Opening film
Continuing its successful festival run, Lenny Abrahamson's harrowing survival tale Room – about a mother and son trapped in a small room for five years - opened the festival.
Its nine-year-old co-star Jacob Tremblay – who plays the son opposite Brie Larson as the mother – took to the stage.
Just prior to his DIFF appearance news broke that Tremblay had been nominated for outstanding performance by a male actor in a supporting role in the US Screen Actors Guild Awards.
Seemingly unphased by the attention, Vancouver-born Tremblay kept his speech short saying he was enjoying the "super warm" Emirati weather.
Life-time achievement awards
A trio of lifetime achievement awards were presented at the opening night ceremony to French actress Catherine Deneuve, Egyptian veteran Ezzat El Alayli and Indian legend Naseeruddin Shah.
Other stars in attendance include Richard Dreyfuss, who is in Dubai for a beachfront screening of Jaws to mark the 40th anniversary of the film, Dev Patel, for the screening of The Man who Knew Infinity and US actor Michael B. Jordan.
The festival, running Dec 9-16, continues today with gala screenings of Rattle the Cage and Bilal and world premieres of Jordanian film-maker Rifqi Assaf's The Curve and Egyptian director Mohammed Khan's ensemble drama Before the Summer Crowd.