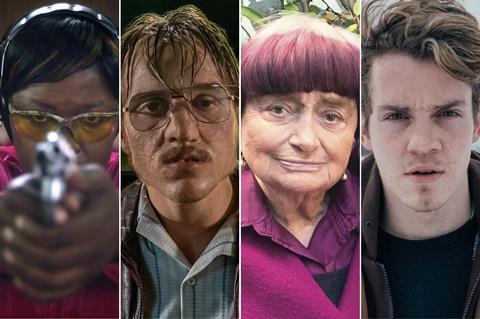 The 2019 Berlin International Film Festival marks the final edition headed by outgoing artistic director Dieter Kosslick, after 18 years in charge.
The festival line-up is as eclectic as ever, with titles from France, China and Canada all featuring, as well as a strong showing of local German films.
The Berlinale has a heritage of supporting returning directors, and 2019 is no exception; Francois Ozon, Denis Coté and Agnès Varda are just three of the filmmakers back at the festival this year.
Here, Screen picks out just a few of the stand-out titles playing at the event, from across the Competition, Out of Competition and Panorama sections.
Competition
By The Grace Of God (Fr)
Dir: Francois Ozon
Ozon got his A-list festival Competition break at Berlin in 2000 with Water Drops On Burning Rocks but has not been in the running for the Golden Bear since 2009 when he attended with the fantasy tale Ricky. A decade later, he returns with a hard-hitting drama anchored in reality. Loosely inspired by the true stories of sexual-abuse victims of a Catholic priest in Lyon, the film stars Melvil Poupaud, Denis Ménochet and Swann Arlaud as three men who band together to expose their abuser. Eric and Nicolas Altmayer at Mandarin Cinéma produce.
Contact: Frédérique Rouault, Playtime
Ghost Town Anthology (Can)
Dir: Denis Coté
The French-Canadian filmmaker is a Berlinale regular, having won the Alfred Bauer Silver Bear for Vic And Flo Saw A Bear in 2013 and played in Competition again with Boris Without Béatrice in 2016. One of 10 Quebec-based features funded by Telefilm Canada in 2018, Ghost Town Anthology follows a grieving family who encounter a series of strangers in an isolated town in the wake of a fatal car crash.
Contact: Films Boutique
The Golden Glove (Ger-Fr)
Dir: Fatih Akin
A Golden Bear winner for 2004's Head-On, Hamburg-born Akin returns to Competition with his adaptation of Heinz Strunk's bestselling 2016 novel telling the story of real-life serial killer Fritz Honka, who murdered four women in Hamburg's red-light district in the 1970s. Jonas Dassler, who was in Berlin last year with Lars Kraume's The Silent Revolution, stars as Honka. Warner Bros releases in Germany on February 21; Pathé has the film for France.
Contact: The Match Factory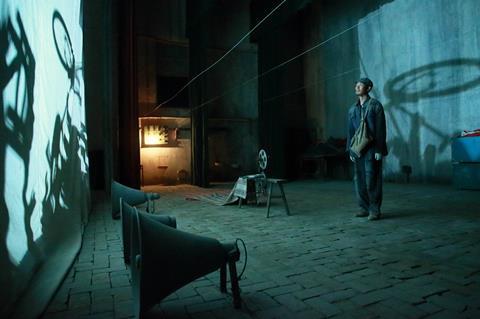 One Second (China)
Dir: Zhang Yimou
Chinese auteur Zhang, who won the Golden Bear in 1987 for Red Sorghum and a Silver Bear in 2000 for The Road Home, sets his latest film in desolate northwestern China during the Cultural Revolution. Zhang Yi (Operation Red Sea) plays a labour camp escapee who sets off to a nearby cinema just to see his daughter in a film. Golden Horse best actor Fan Wei (Mr No Problem) co-stars. The film is produced by Huanxi Media's Dong Ping and Edko Films' Bill Kong, and shot by Zhang's longtime DoP Zhao Xiaoding.
Contact: Huanxi Media
Out Of Competition
The Operative (Ger-Isr-Fr-US)
Dir: Yuval Adler
Israeli filmmaker Adler makes his English-language and Berlinale debut with this spy thriller starring Diane Kruger as a Mossad agent specialising in undercover work in Iran. Martin Freeman co-stars as her handler who is trying to figure out her movements after she goes missing while attending a funeral in London. It is Adler's second feature after his breakout drama Bethlehem, which won the Venice Days Fedeora Award in 2013. Producers are Eitan Mansuri at Spiro Films, Anne Carey at Archer Gray and Michael Weber and Viola Fügen of The Match Factory.
Contact: Endeavor Content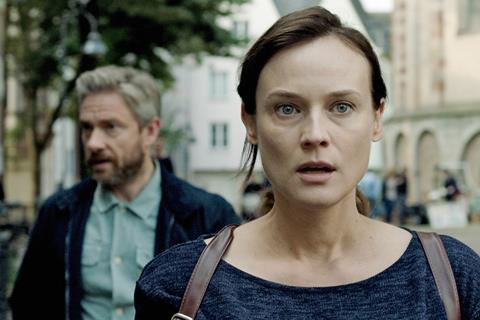 Varda By Agnes (Fr)
Dir: Agnes Varda
It is more than 50 years since Varda clinched Berlin's jury grand prize for her third film Le Bonheur (1965). A regular visitor to the festival ever since, the iconic French filmmaker returns in her 90th year with this documentary in which she talks about her work and artistic vision. The filmmaker's daughter and producer Rosalie Varda has described the film as an extended masterclass, with the director bringing personal insight to what she calls "cine-writing" during a journey that takes the viewer from Varda's home in Rue Daguerre, Paris, to Los Angeles and beyond.
Contact: mk2 Films
Panorama
All My Loving (Ger)
Dir: Edward Berger
German filmmaker Berger's previous film, family drama Jack, played in Competition in 2014. Since then, he has turned his attention to television, directing episodes of Deutschland 83, The Terror and Patrick Melrose (the latter Showtime/Sky Atlantic series seeing him nominated for a 2018 Primetime Emmy). All My Loving follows three siblings all facing life crises, and is produced by Jan Krüger and Jörg Trentmann of Port au Prince Film & Kultur Production, along with Raimond Goebel of Pandora Film Production.
Contact: Beta Cinema
Flatland (SA-Ger-Lux)
Dir: Jenna Bass
Last on the festival trail as co-writer of Wanuri Kahiu's 2018 Cannes premiere Rafiki, and previously at Berlin in the Generation sidebar with 2017 teen body-swap comedy drama High Fantasy, South Africa's Bass returns with a female-driven road movie, focusing on a middle-aged policewoman chasing two young women on the run after an accidental killing. Producers include David Horler, who reteams with Deal Productions' Désirée Nosbusch and Alexandra Hoesdorff following their collaboration on High Fantasy.
Contact: The Match Factory
Flesh Out (It)
Dir: Michela Occhipinti
Nine years after her 2010 feature documentary Letters From The Desert (Eulogy To Slowness) played across the festival circuit, winning a special mention at Cameraimage, Italian writer/director Occhipinti brings her first fiction feature to Berlin. The story of a North African woman who, according to Mauritanian tradition, must put on weight to appeal to her husband-to-be is produced by Rome-based Vivo Films, which also has Dafne in Panorama this year.
Contact: Films Boutique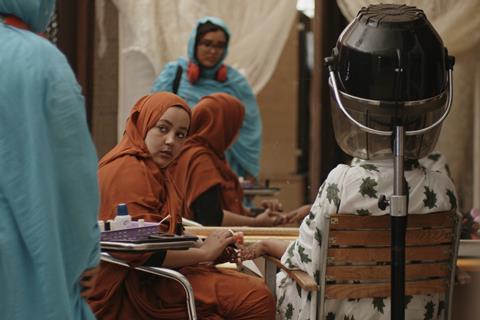 Light Of My Life (US)
Dir: Casey Affleck
Word among the production community is strong on Oscar-winning actor Affleck's feature directing debut, in which he stars as a man determined to protect his daughter at all costs 10 years after a world-changing pandemic. Elisabeth Moss also stars in what will be one of the hottest US acquisition targets in Berlin. Black Bear Pictures financed and CAA handles US sales.
Contact: Negeen Yazdi, Endeavour Content