Screen previews the Special, Generation and Forum sections at this year's Berlin International Film Festival (7-17 Feb).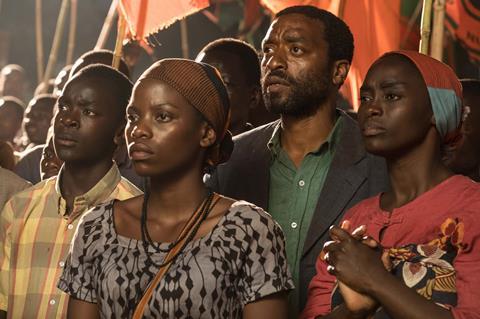 Berlinale Special
The Boy Who Harnessed The Wind (UK)
Dir: Chiwetel Ejiofor
Bafta-winning actor Ejiofor brings his directing debut The Boy Who Harnessed The Wind to Berlin following its Sundance premiere. Ejiofor stars as the father of a boy who saves his village in Malawi from famine after being thrown out of school when his family cannot afford the fees. The actor co-wrote the screenplay with William Kamkwamba and Bryan Mealer based on the novel of the same name. Participant Media, BBC Films and the BFI backed the Potboiler Productions project. Netflix has global rights outside China, Japan and UK free-TV, which Cornerstone Films is handling.
Contact: Cornerstone Films
Gully Boy (India)
Dir: Zoya Akhtar
Akhtar's Hindi-language film stars Bollywood actors Ranveer Singh and Alia Bhatt in a coming-of-age story based on the lives of street rappers in Mumbai. Co-produced by Akhtar's Tiger Baby and Excel Entertainment, Singh says his performance is inspired by US rap legends Tupac and Eminem.
Contact: Camille Cheneval, C International Sales
It Could Have Been Worse — Mario Adorf (Ger)
Dir: Dominik Wessely
Wessely, whose credits include children's fiction feature Nelly's Adventure, goes back to documentary making and turns his lens to popular film star Mario Adorf and his passion for acting, cinema, singing, writing and the stage. On-screen contributors include Senta Berger and Margarethe von Trotta.
Contact: Nordmedia
Kids In The Spotlight (Ger)
Dir: Alice Agneskirchner
Agneskirchner's documentary follows five children of the Friedrichstadt-Palast Berlin theatre youth ensemble. Her camera shadows them through casting and rehearsals and on to the premiere of a show that takes place on the world's largest theatre stage in front of an audience of 2,000 people.
Contact: RBB Media
Peter Lindbergh, Women Stories (Ger)
Dir: Jean-Michel Vecchiet
French filmmaker Vecchiet, whose documentary credits include Vies Et Morts d'Andy Warhol and Basquiat, Une Vie, will unveil his latest work about the life of Germany-born contemporary photographer Peter Lindbergh, whose pioneering humanist approach and idealisation of women set him apart from others in his field.
Contact: Angelika Schouler, Glaam Media Invest
Photograph (India-Ger-US)
Dir: Ritesh Batra
Photograph is Batra's return to Mumbai and Hindi-language filmmaking following his global sensation The Lunchbox in 2013 and two English-language features: The Sense Of An Ending and Our Souls At Night. Batra's new film premiered at Sundance and is the story of a struggling street photographer, a demanding grandmother and a shy stranger.
Contact: The Match Factory
Who You Think I Am (Fr)
Dir: Safy Nebbou
Nebbou's romantic thriller stars Juliette Binoche, Francois Civil and Nicole Garcia and tells the story of a 50-year-old divorced mother of two whose plans to create a fake profile on social media to keep an eye on her young lover Ludo (Guillaume Gouix) go awry. Michel Saint-Jean (Lemming, The Page Turner) produced.
Contact: Playtime
You Only Live Once (Ger)
Dirs: Cordula Kablitz-Post, Paul Dugdale
Kablitz-Post brings her documentary filmmaking flair to German punk rock band Die Toten Hosen, who have sold nearly 20 million records worldwide. The German filmmaker splices together biography, history and unparalleled access to the band with concert tour footage shot by acclaimed live concert filmmaker Dugdale.
Contact: Avanti Media Fiction
Also showing in Berlinale Special:
Anthropocene: The Human Epoch (Can)
Dirs: Jennifer Baichwal, Nicholas de Pencier, Edward Burtynsky
World premiere Toronto International Film Festival, September 6, 2018
Brecht (Ger-Austria)
Dir: Heinrich Breloer
Documentary series
El Norte (US, 1984)
Dir: Gregory Nava
Academy Film Archive restoration
Watergate (US)
Dir: Charles Ferguson
Documentary series
GENERATION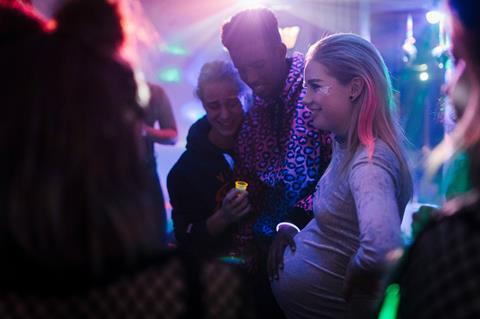 The Berlinale's long-running (since 1978) and popular Generation section for children's and youth films this year spans 62 shorts and features from 37 production and co-production countries across its two competitions: Kplus and 14plus. The 2019 selection, subtitled 'Giving the oppressed a voice', features a series of young protagonists searching for meaning in the face of an uncertain world.
Makoto Nagahisa's feature debut We Are Little Zombies, about four Japanese teenage orphans who form a pop band, will open Generation 14plus, while Generation Kplus begins with Berlin-based director Erik Schmitt's time-hopping treasure-hunt adventure Cleo. Other buzzy titles include the European premiere of Finnish filmmaker Selma Vilhunen's Stupid Young Heart, about suburban Helsinki teens encountering racist ideologies in their multicultural neighbourhood, while US filmmaker Sam de Jong — who opened Generation 14plus in 2015 with Prins — returns with Goldie, starring US model Slick Woods as a teenager trying to stop child welfare separating her siblings after their mother lands in prison.
Indian director Rima Das is screening Bulbul Can Sing, which, like her 2017 Village Rockstars, is set in her home region of northeastern India and offers a poetic snapshot of life for a trio of friends stifled by patriarchy. The heroine of Bhutanese filmmaker Tashi Gyeltshen's Himalayas-set The Red Phallus is also struggling for autonomy in a traditional world.
In Generation Kplus, director Mo Scarpelli focuses on a 10-year-old Ethiopian boy who dreams of being a lioness to counter the hyena haunting his neighbourhood in Anbessa, while Marine Atlan's dreamlike debut Daniel is set in a spooky French school in which children dance the tango and prepare for an imaginary terrorist attack. A number of documentaries also feature in this year's line-up including Carl Javer's Reconstructing Utoya, in which four survivors share their experiences of the tragic Utoya island attack in Norway, and Damon Gameau's 2040 which considers what a future world might look like if solutions were embraced to improve the planet.
FORUM
Forum, this year subtitled 'Risk before perfection', is independently programmed for the Berlinale by Berlin's Arsenal — Institute for Film and Video Art. Forum showcases films that "try things out, take a stance and refuse to compromise", as Arsenal puts it. Most of the films are world premieres and many have literary origins. They include Austrian filmmakers Kelly Copper and Pavol Liska's Super 8 silent film Die Kinder Der Toten, based on a ghost novel, Rita Azevedo Gomes's The Portuguese Woman, based on a Robert Musil novella, and US director Peter Parlow's The Plagiarists in which one of author Karl Ove Knausgaard's works features prominently as a plot device.
This is the 49th edition of Forum but only the 14th edition of its offshoot Forum Expanded — also programmed by Arsenal. With the tag 'Antikino (the siren's echo chamber)', Forum Expanded features 30 short and long films, 17 installations and a performance piece that go beyond even Forum to bounce off the ever-dissolving walls of cinema, art and media, exploring the relationship between images and reality. Film works screening include the world premiere of the 85-minute Labour Power Plant directed by Robert Schlicht and Romana Schmalisch set in an eerily imaginable future where people are plugged into power plants.
Forum umbrella also encompasses the Archival Constellations strand that screens digitised and restored works and places them within a contemporary conversation. Screenings this year include new works about film history such as Callisto McNulty's Delphine And Carole, about filmmaker Carole Roussopoulos and actor Delphine Seyrig, who made use of new video technology in the 1970s and 1980s to fight alongside the women's movement, and a restored version of Bette Gordon's 1984 short feminist noir Variety, written by Kathy Acker.