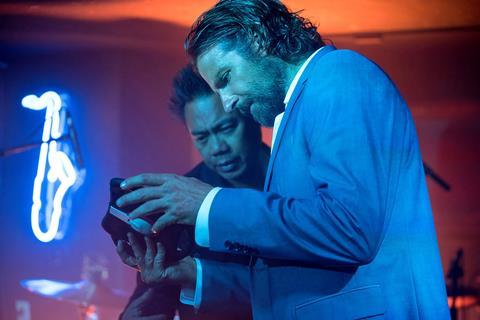 Despite a run-in with police at Camerimage International Film Festival in Poland in November, it is Matthew Libatique's work on Bradley Cooper's A Star Is Born that has garnered the most attention this awards season.
The music-driven film had an unusual preparation period for Libatique, involving weeks of hanging out at the actor/director's home while he rehearsed, impromptu filming stints at Coachella Valley Music and Arts Festival in California and a three-minute performance from Cooper at the UK's Glastonbury Festival, prior to Kris Kristofferson's own set. Libatique's credits include Darren Aronofsky's mother!, Requiem For A Dream and Black Swan, the latter of which earned him Oscar and Bafta nominations.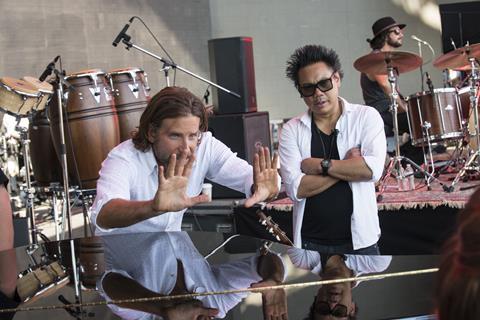 A Star Is Born revolves around singer-songwriters on stage, in studios and on the road. How did you build that world?
It was creating a fluidity and a language. We had different modes of performances. We started at Coachella, so we were able to get the production value of their stages and their lighting. We also filmed at Glastonbury in between acts. That was a source of anxiety. Going from there, we staged [Cooper and co-star Lady Gaga's] performance of 'Shallow' at the Greek Theatre [in Los Angeles].
How did you develop the colour palette for the stage shows?
We needed to make [Cooper's] Jackson Maine a real character, especially leading up to that performance of 'Shallow' where Lady Gaga comes on stage for the first time. I wanted that to be a moment that propels us into the story, and so I created an arc visually for that. It's a mix of colours, and then it becomes a sort of magenta. And then I wanted to go to white light at the very end because it could be a metaphor for sobriety.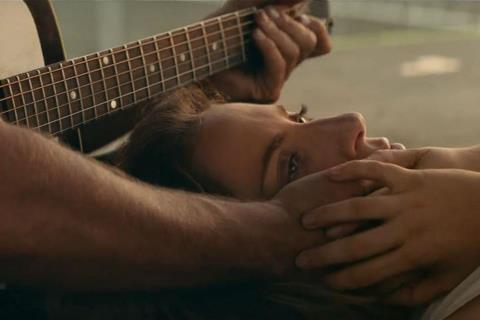 How did you and Cooper work out shots and changes on the set?
On some days, we would just completely improvise. But on other days Bradley would have a very specific idea. He has great ideas. He really is a natural. Because he's been acting so long, technically he makes the camera work.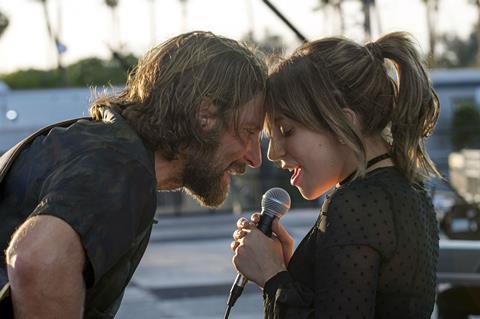 How did you use the cameras?
The whole movie we shot on Alexa Minis for their modularity. For the concert stages, it was mostly handheld. I love operating — I can transition over to camera and I can compose and have a connection with the actor. I spent so much time with Bradley in prep that when we were doing the concert stuff I wanted to be on the main close-up. Bradley didn't want to hide the [guitar] playing. That's why every time there's a solo, I just got on my knees and I shot up.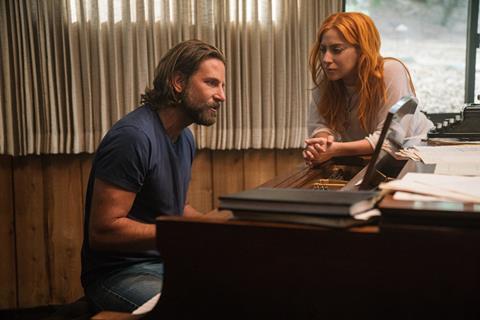 Did you try any new techniques on the film?
I didn't want to be overbearing with equipment or technique, I tried to keep it as simple as possible. I wanted to create an atmosphere that was broad enough for them to be able to feel comfortable and improvise. But I also wanted to stage it so Lady Gaga felt she was being taken care of, so you'll realise I'm always blocking her towards the window. He's not facing the window. I would try to take advantage of what the space was and block it accordingly. They are both extremely aware of where the lens is and they're always aware where the light is. That works to your advantage.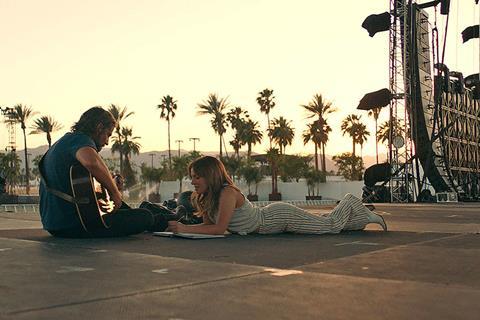 How did Metallica drummer Lars Ulrich help with filming?
The night before we went to Glastonbury, Lars said, "If you need another operator, I'm in." And I said, "What? You operating camera?" We thought we had about 10 minutes in between two acts. We had three. So I just turned to him and said, "Lars, you're on." I knew I would be so frantic I didn't even want to change lenses. So I brought only two cameras because I wanted two focal lengths: I had a 75mm lens on one camera and a 40mm on another. I said to him, "I'm going to shoot the first take myself with the 40. Then I'm going to hand it to you like it's a guitar, I'm going to grab the other one and then we go out together." It was such a rush.