While Harvey Weinstein and the fate of TWC will dominate AFM conversations, the rapidly evolving landscape and increasing role of agencies are also sure to be hot topics, as industry executives tell Screen.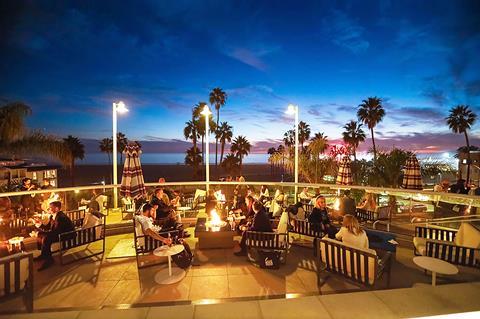 No prizes for guessing who will be the talk of AFM. In the past Harvey Weinstein would have welcomed the attention but now, buckling under the weight of multiple sex abuse allegations, he faces scrutiny of a far graver nature. As the disgraced former Hollywood mogul — who "unequivocally" denies all claims of non-consensual sex — prepares to sue The Weinstein Company (TWC) for access to his personnel files and emails, what is of more immediate significance for market attendees is the fate of TWC itself as potential buyers circle.
The venture that Weinstein launched in 2005 with his brother and Miramax co-founder Bob — who himself has rebutted an accusation of sexual harassment — has, despite a subdued profile at the last few markets, been a trusted supplier of commercial and prestige fare to the international sales arena for the better part of a decade. Such is the demand for quality titles that, even after the Weinstein allegations surfaced, international acquisitions executives who had heard rumours of Weinstein's bad behaviour for years declined to go on the record despite privately expressing alarm and disgust.
Now it falls on TWC COO and president David Glasser, who recently dismissed an article in the trade press that referred to a history of legal issues in his past, to assure buyers the soon-to-be-rebranded company will carry on in some form and live to fight another day — whether or not that be under new ownership. Glasser and his head of sales Ennis Hensley will no doubt be ensconced in difficult talks with buyers. However, on the eve of the AFM, there was no evidence for the first time of a TWC office in the Loews or adjoining buildings.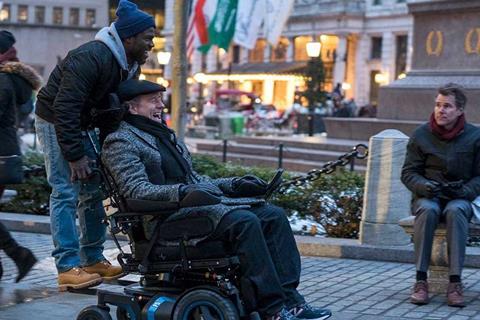 As one buyer told Screen: "There is no new product there right now. They have been slow for a while. Let's see who will take over the reins. Harvey was the company, and a company without him is a whole other ball game. This 'new TWC' will have to establish and prove itself. Companies are about the people; they are nothing but an empty name after the principal leaves. So it all depends who will take over the ship and if they will be able to deliver quality films."
Producers and financiers on films that TWC is scheduled to distribute in the US are scrambling to find new homes for their content. Paddington 2 producer David Heyman told Screen "all options are being investigated, and our fingers are crossed" on the film, which Studiocanal fully financed. With regard to the international sales slate, Glasser insists the films are staying in the stable, although buyers will be asking themselves how they feel being associated with the brand.
Period drama The Current War, starring Benedict Cumberbatch and Michael Shannon, was almost sold out prior to the world premiere in Toronto, where it elicited a tepid response. The film's release has been pushed back to 2018.
The remake of French hit Intouchables, The Upside, starring Bryan Cranston and Kevin Hart, remained for sale in select territories although Amazon Studios' position on certain rights is understood to be complicating matters. Sources at the streaming platform's content division, from which company head Roy Price resigned on October 17 after a sexual harassment accusation, were unable to confirm at time of writing. Deals are understood to be in the offing on Michael Moore's Donald Trump doc Fahrenheit 11/9, and a studio or worldwide streaming deal is believed to be in the works on Damian Szifron's Six Billion Dollar Man 'reboot' to star Mark Wahlberg.
Agents of change
While Glasser scrambles to appease his partners, both buyers and sellers at AFM will continue to grapple with the realities of a rapidly evolving landscape that continues to present challenges and opportunities. The recent restructure at WME and the agency's acquisition of a majority stake in Bloom has brought into focus the growing role of agencies and their packaging divisions in the independent arena. "Agencies increasingly are feeling unrestricted from their historical mandates," Cinetic Media founder John Sloss says. "Whether that's because licensing issues or issues with the guilds [determining] what they can do have gone away, agencies are seeing themselves as media conglomerates."
One industry source who wished to remain anonymous noted how the establishment of Endeavor Content — a combination of the WME Global film packaging division and the corresponding TV unit — has turned the agency into an investor and augurs an internal conflict. A content investor has the mandate to find opportunities at below market pricing, while the finance agents are tasked with securing the highest possible pricing with the best possible partner. "This will underserve someone, most likely the talent, by paying low for a project in order to benefit the investor," the source remarks, adding that the industry would get a better sense of how this plays out in one or two years' time.
The broader implications are not lost on Matthew Malek, producer and co-founder of Foxtail Entertainment. "Are the packaging agents creating the infrastructure that is so essential to production that they get to pick and choose who the producers are?" Malek, who is in post on Assassination Nation and served as executive producer on Martin Scorsese's Silence, said.
Graham Taylor, who serves as co-president of Endeavor Content, the new entity that combines the film and scripted TV finance and sales groups of WME and IMG, denies there is any conflict of interest. He says the same concern could be levelled at every agency that matches financier clients with talent. "That's why content finance has its own counsel and talent has its own counsel… We're trying to see how we can find more ways to get content made and sold efficiently. Traditional studios have operated within an opaque system and we're trying to bring clarity for our clients."
The Bloom transaction has raised the issue of whether Endeavor will funnel its best material and clients into packages for Bloom founder Alex Walton to sell, possibly at the expense of other blue-chip sales companies of a similar pedigree that also do business with Endeavor. However most people canvassed for this article believe that while it makes sense to push for a strong return on its investment in Bloom — a company Endeavor's team played an integral role in setting up when it introduced its client Ken Kao to Walton — there will be plenty of packages to go round.
Only a few sales companies occupy the upper echelons of the space and can afford the retainers that assure a steady flow of material from the top agents, or have the funds to pay big MGs that can secure packages. "The big and strong get bigger and stronger," says one sales agent at a more modest company. "Everyone else has to deal with it and possibly suffer, and potentially go out of business."
"The big star-driven films that appeal to everyone are very hard to get unless you're well financed and in the old boys' school, and are able to put up a big MG," another seller says, adding that it remained as crucial as ever to source unique and original material in order to stand out and compete.
"I'm not someone who believes the idea of an agency buying or merging with a foreign sales company is an indicator of [too much agency power]," Unified Pictures founder Keith Kjarval notes. "The question comes down to each film and the manner in which that film comes together. If WME packaged their talent and IMG financed and Bloom sold a movie, what power did we see displayed there? The filmmaker gets their film made and [everybody has a film to work on]." Kjarval said people did not make a fuss when in the recent past sales companies secured sizeable funds to produce and deploy capital into their own projects.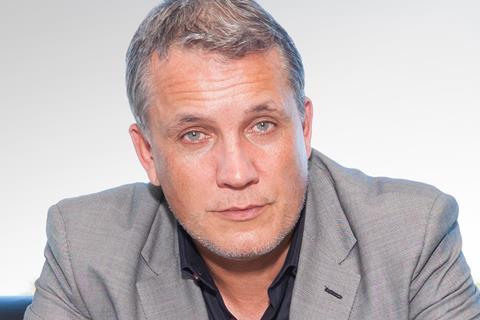 "It's a competitive space," adds Rocket Science founder Thorsten Schumacher, who will be selling the thriller Destroyer starring red-hot Emmy winner Nicole Kidman. "There's definitely polarisation of the market [in terms of which sales agents get what type of projects to sell] and we aim to stay in the top layer. There is enough great material and talent to go around and an ever-evolving market for it."
In the eyes of IM Global founder Stuart Ford, who was ousted from the company in the summer by owner Tang Media Partners, the market is starting to experience "really significant disruption" of the traditional product pipelines.
"The arms race for premium feature content between the principal streamers and the major studios has intensified, making it increasingly a seller's market for those who control content and can self-finance," says Ford. "With more streaming buyers coming into the game, the trend is likely to accelerate.
"The agencies of course recognise that enhanced value," he adds, "thus the move towards keeping control of hot property packages and looking to own production and distribution."
For her part, Covert Media's vice-president of production and development Elissa Friedman was not concerned by the growing role of agencies in the independent space. "The agencies in general are taking on a much bigger role in helping to get films financed," she notes. "For us that has been helpful."
Strength of stories
Sales companies and producers who do not find themselves operating in the rarified circles of A-list talent and projects need to get creative. "If we weren't one of those companies, that's where we would want to be making sure we have close filmmaker relationships and getting in early, rather than waiting for packages and relying on the agencies," HanWay Films managing director Gabrielle Stewart says. "You would need to rely on your creative relationships and filmmakers you believe in and help build them at an early stage."
Cornerstone Films' Mark Gooder agrees: "What is clearly happening for all of us is we have to function in a production sense: grow and find material. We have to work very closely in the origins space of the material with the producer and maybe the writers, so we can have some control of what we bring to the market. The ultimate value in the market is determined by cast and [that's where agency relationships come in].
"It's always been a struggle getting those top 10 names, so I don't think the power of the agencies has changed in that regard. The biggest change is the sheer volume of storytelling that's coming through multiple platforms. [Cornerstone co-founder] Alison [Thompson] and I always go back to the material itself and ask, 'Is the idea of the story strong, is there something unique, original and compelling, can we make it an event? Can we get the best actors?' Sometimes the strongest actors don't equate to the market value."
"We're at the early stages of a changing business model, shifting away from script-based sales towards sales at the promo stage," Thompson adds. "It means for financiers and distributors alike, it's about storytelling and 'eventising' but, above all, confidence in a combined package that we all believe will result in the best possible version of the film."
Such measures are critical if the deep-pocketed might of studios and streaming platforms is to be countered. "The biggest losers right now are independent theatrical distributors in the US and internationally," Ford says. "They're being beaten to the punch by the streaming companies on acquisitions and at the other end of the process are finding it harder and harder to compete with the tentpoles at the box office." By way of illustration, Ford cut deals in the early summer with Apple on Clive Davis: The Soundtrack Of Our Lives and with Paramount on The Rhythm Section. "If there's an optimistic note for international buyers, it's that there's a nucleus of well-capitalised, sophisticated and hungry independent companies out there that will survive and ultimately prosper, probably by investing in projects at an earlier stage and by selling their theatrical releasing know-how to digital rights holders."
"The business is changing in so many different ways that it's beside the point to label things as fair or unfair," Sloss notes, with particular reference to the subject of agency power. "It's more important just to stay alert and take advantage of trends and opportunities as they present themselves. You have to pick your spots. There are lots of opportunities that are created from the massive scale of these enterprises. To the extent we have been successful it's by seeing under-exploited areas and opportunities. The larger the agencies get, the less agile they become."
This feature first appeared in the November issue of Screen International. Click here to subscribe.