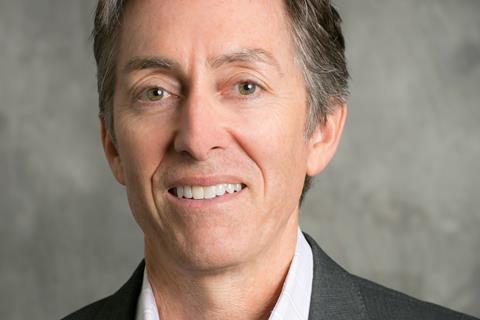 LA-based Saban Films operates theatrically and across all platforms, tailoring releases based on demand. The company's successes have run the gamut from critically acclaimed theatrical releases such as The Homesman, to recent Fathom release Rob Zombie's 3 From Hell. Bromiley joined in 2014 and previously served as chief acquisitions officer at RLJ Entertainment.
Describe the business model at Saban
Our business model relies on revenues outside of the traditional theatrical model, and varies from title to title. We will release 27 films this year, with budgets between $2m and $20m. We use almost every major (and small) customer in all distribution channels during our ancillary roll-out.
Saban has been getting on board projects at early stage more and more often. Why?
North America is becoming a necessary pre-sale market to get films financed. In the past, international pre-sales, equity, tax credits, and some gap financing was enough to get a film going. North America was the profit center. But because the international market is not as strong as it was, producers are finding it necessary to sell early. Also, it gives us the ability to work with the filmmakers and help them craft a more commercial film. Recently, we did it this with Rob Zombie on Three From Hell, and Kevin Smith on Jay And Silent Bob Reboot.
How do you compete for acquisition titles with streamers and studios?
While the streamers are great partners, we believe Saban can often bring a film to a wider audience – our films are available on every platform, from traditional cable VOD to digital transactional outlets to DVD to SVOD and TV. I think our filmmakers respond to the opportunity to a distribution-agnostic approach to getting their films to the end consumer.
What are your priorities at the AFM?
Fill a few remaining slots for 2020, and work on 2021.
Where is the distribution space going to be in five years' time?
Consumer demand for film will probably be similar to today, however, the method they watch will change. Traditional cable/satellite VOD will be overcome by digital delivery providers, and SVOD will hopefully continue to grow with opportunities.