From her turn as Lynne Cheney in Adam McKay's Vice, to making her debut as a producer with HBO's Sharp Objects, Amy Adams continues to build on an illustrious career.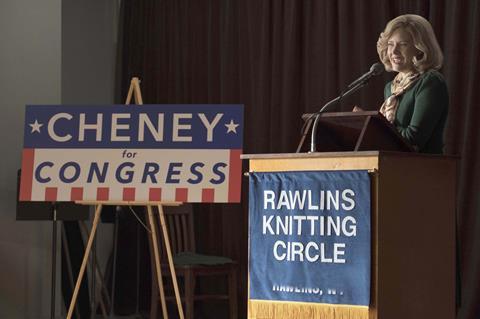 Ever since her breakthrough performance as an expectant, small-town mother in 2005's Junebug, Amy Adams has shown range and versatility in her wide choice of roles — everything from a Disney Princess to a religious fanatic and all points in between — racking up five Oscar nominations and winning two Golden Globes in the process.
Adams again figures prominently in this year's awards season conversation courtesy of two more dynamic performances: her starring role as the hard-drinking, self-harming reporter Camille Preaker in HBO miniseries Sharp Objects, and her supporting turn opposite Christian Bale as Lynne Cheney, the wife of former US vice president Dick Cheney, in Adam McKay's political satire Vice.
Of the latter character, Adams says Lynne Cheney was an enigma when she first signed on: "I didn't know a lot about her, so it was a wonderful mystery to solve and unfold. She was quite a fascinating woman." And also a divisive one, given her husband's role as George W Bush's right-hand man in the War On Terror and the vast expansion in executive powers he was instrumental in pushing through.
"I had a lot of people's opinions to pull from and found myself making those qualifications also," admits Adams. "What I had to do was remove all of that and go back and figure out who she was, not how she existed inside of this story. She didn't have the same opportunities she would have today, as a woman. She writes in her book very openly about her competitive spirit, wanting to push herself to do her best, so it seemed to me she had this amazing drive and ambition from a very young age."
In some ways, adds Adams, she reminded her of her grandmother. "My grandmother was tough, very honest and a very hard worker," she says. "[Lynne's] ancestors were Mormon. My grandmother was Mormon. There was this relationship with work that I identified with."
Asked whether she came to like Lynne Cheney, Adams replies: "I played her, so yes. In climbing into a character, I can't like or dislike [them] — I have to be them. It's a strange question to answer because I do understand politically how she and I differ, even the way we approach the world is very different. It's akin to asking me if I like Camille in Sharp Objects. I can't make a judgment on her. I would like to meet her. How about that?"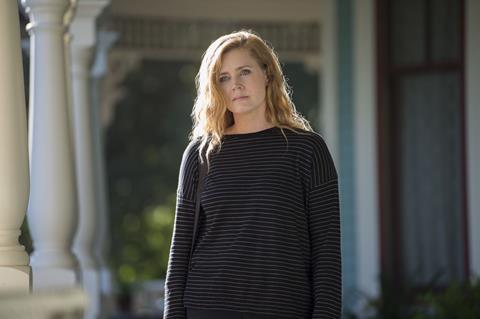 This ability to "climb inside a character" is part of Adams' process. "My goal with every character is to have them feel lived in," she says. "I want my characters to feel familiar, like you could run into them on the street. Lynne Cheney could be the aunt at the Thanksgiving table you like, but you're afraid to say the wrong thing to."
Going method
During the making of Vice, Adams stayed in character throughout the shoot, leading writer/director Adam McKay to refer to her on set as "Amy Cheney". That was, according to the actress, partly out of necessity due to McKay's method of working.
"We start with this beautifully crafted script but Adam encourages what I call 'flourishes'," she expands. "So I had to be ready and flexible to add or try new things. I found it easier to stay in it than come in and out. But it was fun — I would debate with Adam, as Lynne. That was how I prepped each day, coming in and discussing his wardrobe choices — because Adam likes to direct in shorts."
In addition to her Golden Globe nomination for best actress in a miniseries, television or film for Sharp Objects, Adams picked up another nomination as one of the show's executive producers — a position she took on when she signed for the lead role at the invitation of showrunner Marti Noxon, writer Gillian Flynn and former Blumhouse Productions executive Jessica Rhoades. It was Adams' first producer credit, something she had been working towards for a while, and she plans to start her own production company in the future.
"I loved producing," she says. "It got me so excited. I loved being a part of the creative process, being a part of creative solutions. I loved the casting process. As an actress, there are times where I've not spoken up because I didn't feel it was my place. As a producer, I felt very comfortable using my voice to create a better work environment and to introduce Eliza [Scanlen, who plays Camille's rebellious half-sister Amma], bringing her over from Australia for an audition. I insisted on reading people because Amma was such a key role. We needed an actress who wasn't fearful and Eliza came in with guns blazing."
Since appearing as Lois Lane in Man Of Steel in 2013 (and follow-ups Batman V Superman: Dawn Of Justice and Justice League), Adams has been part of the DC Extended Universe, but a comment she made recently in an interview with Nicole Kidman suggested she was done with the role. Not necessarily, she now admits. "I haven't had official conversations with anybody in the DC Universe," she says. "That was just me, running my mouth."
Adams will next be seen in Joe Wright's Hitchcockian thriller The Woman In The Window as a hard-drinking agoraphobic doctor who may have witnessed a murder in the house opposite. She was initially unsure about playing another hard-drinking character, until she spoke with Wright about his approach. "His examination of the character was so compelling, and pushed me in ways I don't believe I've ever been pushed," she says. "Joe could tell when I was creating something as a character or when I was giving something of myself, and he really wanted me to give something of myself. He wanted to see my truth come through, and my own fears applied. Normally I don't do that so it was very challenging for me, and exposing. You have to dive into your psyche."