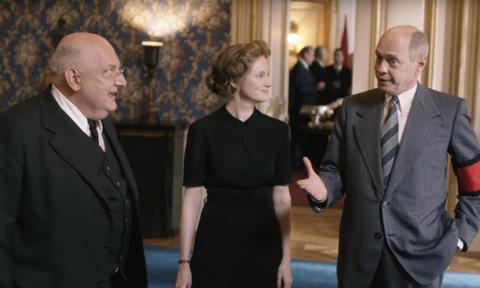 The Thick Of It and Veep creator Armando Iannucci recently premiered his second feature film as a director, The Death Of Stalin, in Toronto's Platform section.
Featuring Jeffrey Tambor, Steve Buscemi, Simon Russell Beale, Jason Isaacs, and Andrea Riseborough in an all-star ensemble cast, the biting comedy satirically chronicles the immediate aftermath of the death of the titular Russian dictator.
Screen caught up with Iannucci at the Dinard British Film Festival to discuss the film's relevance to the modern political world and his upcoming projects.
A happy coincidence
Despite being set in the 1950s, detailing the power struggle that emerges in the upper echelons of the Soviet Union after the death of totalitarian rule Joseph Stalin, initial reactions to The Death Of Stalin have largely centred around how the film relates to the political climate of the current day.
Iannucci recalls how he spent almost every interview in Toronto talking about Donald Trump, and admits that the subject is inevitably going to be a large part of the discourse around the film's release.
Indeed, the film's modern-day allegory has been taken seriously enough that a high-ranking adviser to the Russian culture ministry recently advised a ban on the film being released in the country, citing it as a "planned provocation".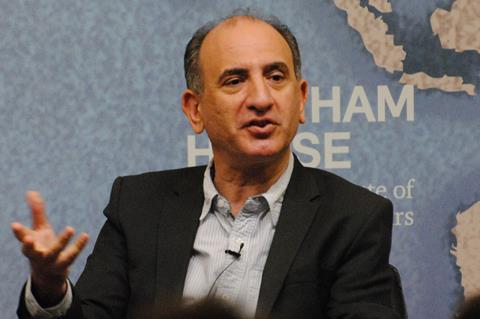 Iannucci calls the comparisons made between the satire in the film and modern-day politics a "happy coincidence", insisting that he saw the film, which is adapted from a French graphic novel, as a piece rooted in a specific historical era.
"It was only as we cut it that we started to realise [the comparisons]. The characters talk about new narratives, false history – it's 'alternative facts'. Stalin was a cult, and that's what I see in America now, the cult of Trump. He can do or say anything, and his band of support stays the same," Iannucci comments.
"Trump goes around saying he's achieved more than any other president, and people would rather believe that than the factual information reported by the media. When the truth is no longer relevant, that's dangerous," he adds.
Despite making a name for himself as the writer of sharp, incisive satire (In The Loop, Veep), Iannucci insists that he sees his work as an entertaining escape from politics, rather than having influence.
"I want to change things but not through my comedy," he says, "I spent the last UK election campaigning seriously for young people to go out and vote. I'm glad that happened, I'm glad Theresa May took it for granted and didn't get her majority."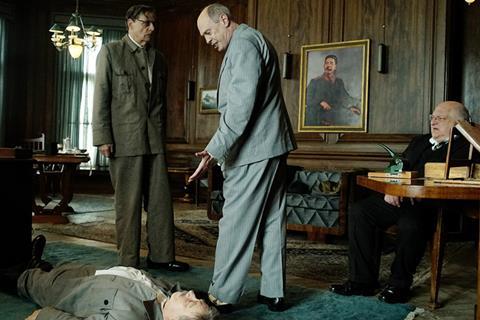 Next projects
Iannucci has his next two projects set after the release of The Death Of Stalin, which comes out in the UK and Ireland via eOne on October 20.
First up is something of a passion project for Iannucci, a feature film adaptation of Charles Dickens' classic novel David Copperfield that he is co-writing with Simon Blackwell, who previously worked with Iannucci on In The Loop and Veep.
Originally set up at BBC Films and announced as part of the company's 25th anniversary slate in 2015, the project has since moved on to US outfit FilmNation Entertainment where it is now entering the latter stages of development and could begin casting soon – Iannucci reveals that he is hopeful it could shoot next year.
The writer-director says he is returning to Dickens' original text for his version, and plans to ignore previous screen adaptations. He calls himself a "huge Dickens fan" and says that he particularly enjoys the way the author satirised Victorian Britain in his works.
Following that feature, Iannucci will be delivering a pilot for HBO of a sci-fi TV series set in "40 or 50 years' time."
Iannucci wants to keep details of the project, which has the working title Avenue 5, scarce for now as he is still writing the initial script, but he reveals to Screen that "the starting point is space tourism" and it won't entirely be set on a spaceship, as has previously been reported.
Returning properties
Asked whether his previous work such as The Thick Of It could make a return, Iannucci insists that he doesn't want "keep going back".
He calls the ending of Veep, his US-set political satire, "a relief" ahead of the broadcasting of the seventh and final season next year, adding that he is enjoying satirising the modern-day less and less.
"It's easy to make jokes about Trump but I find the situation that he represents so depressing that I don't actually want to make him seem safer by turning him into a comedy character," Iannucci comments, "If I make jokes, the jokes should say this is real and dangerous – this is unstable."
"There's an instability and a narcissism there, an erratic unpredictability that makes Trump very dangerous," he concludes.