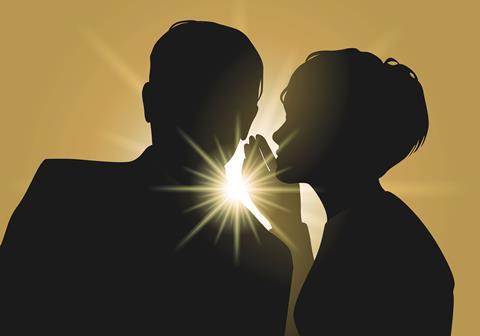 Our group of anonymous UK-based Ampas and Bafta voters reveal their favourite awards season contenders so far. This week's discussion: the acting categories.
Executive
Marketing and communications specialist with more than 20 years of experience
If I voted now it would be for Joaquin Phoenix for the sheer force of nature that [Joker] performance was. I also loved Adam Driver in Marriage Story for the relatability he brought to the performance; I loved Leonardo DiCaprio in Once Upon A Time In… Hollywood along with Brad Pitt (he will be in my supporting actor preferences). And I also loved Eddie Murphy in Dolemite Is My Name, which just reminded me of what a great actor he is.
Filmmaker
Bafta-nominated filmmaker with credits as director, writer and producer
Joaquin Phoenix in Joker and Robert De Niro in The Irishman are the best performances — De Niro is always at his best when he works with Martin Scorsese. Taron Egerton in Rocketman could prove very popular with voters as Rami Malek did last year in Bohemian Rhapsody. Totally deserved and I think Egerton has a better performance over Malek. It is also great to see Eddie Murphy back on top form in Dolemite Is My Name.
For best supporting actor, it's Joe Pesci in The Irishman. I think he will win [the Oscar] and not turn up for the ceremony. I'm hoping Jamie Bell in Rocketman and Shia LaBeouf in Honey Boy will both get nominations. Bell is so subtle in Rocketman and I'd love to see LaBeouf make a comeback here as he's one of the best actors in the world.
Distributor
Connecting Oscar-winning films with audiences for over a decade
Tom Hanks can do no wrong as Fred Rogers in A Beautiful Day In The Neighborhood. His subtle yet heartfelt performance just impressed me so much. Adam Driver really caught me in Marriage Story too. That film deserves a lot of attention, everyone works so well together.
Producer
Oscar nominee and Bafta winner with a career spanning over three decades
Joaquin Phoenix gives an unforgettable performance [in Joker]. You can literally sense Phoenix all around you. And Antonio Banderas is a revelation in Pedro Almodovar's Pain & Glory, it is a beautifully nuanced, soulful performance. Robert De Niro is a pitch-perfect De Niro [in The Irishman] while every now and again we get to see Adam Sandler's range and immense skill as an actor. [His role in Uncut Gems] is a painful, anxiety-inducing performance. I also like Kris Hitchen in Sorry We Missed You [only eligible for Bafta this year]. He brought so much empathy, humour and vulnerability to the role of Ricky.
Brad Pitt in Once Upon A Time In… Hollywood is my favourite sidekick of the year. My other supporting actor choices would be Jamie Foxx in Just Mercy. He bought such quiet power, strength and dignity to his portrayal of a man falsely convicted of murder. Joe Pesci in The Irishman has never been better, and Robert Pattinson and Willem Dafoe in Robert Eggers' The Lighthouse are both fearless in this claustrophobic horror.
Producer
Multiple award-winning producer who has a preference for international films
Willem Dafoe is just astonishing in The Lighthouse, as is Robert Pattinson. Pattinson completely blows me away every time I see him. The Lighthouse is just such great entertainment. But I wouldn't necessarily say it's a best actor performance. It's just a bonkers performance by both of them. Adam Driver continues to be completely watchable. He's brilliant in Marriage Story. Scarlett Johansson is very good too [in that film] but you just can't take your eyes off him. He's so believable. It's a bit of a vehicle but he drives it very well.
Joaquin Phoenix in Joker is absolutely extraordinary and he really gives it his everything. I suspect he probably will win it, but he is doing a repeat performance [of his role in 2017's] You Were Never Really Here. It's just slightly more exaggerated.
All the actors in Parasite are brilliant. I particularly like the father [Song Kang-ho]. I think he's really strong and he's the one who stuck in my mind.
I might vote round the edges to demonstrate there is an interest in other performances. I might come up with something obscure for that. Not that Parasite is really obscure.
Filmmaker
Bafta and Oscar winner with a career spanning more than two decades
Robert De Niro for The Irishman feels like the end to a long journey and closure on everything he's done with Martin Scorsese. I also liked Jonathan Pryce for The Two Popes. He is funny, emotional and brilliant. For supporting actor, Anthony Hopkins was born to be a pope in The Two Popes and Joe Pesci in The Irishman is quiet, subtle and powerful. We've missed him. Also, Song Kang-ho for Parasite. Brilliant, funny and dark.