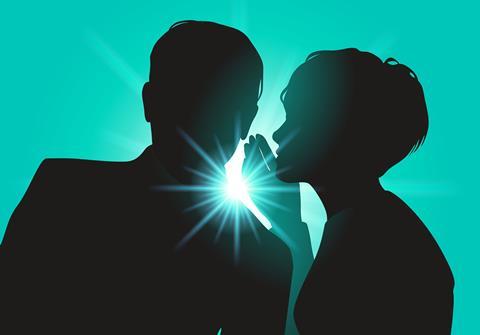 An anonymous group of UK-based Ampas and Bafta voters reveal their private musings on the awards-season films they are watching.
Producer
Oscar nominee and Bafta winner with a career spanning three decades
I start watching films at the festivals. Special screenings with Q&As are always a draw, especially if with the director, writer or cast. So far I have loved The Irishman, Jojo Rabbit, Sorry We Missed You and Joker. But where are the female-led stories this year? Now I'm looking forward to seeing Bombshell and Parasite.
Producer
Bafta and Golden Globe nominee with 35 years' experience
I watch films all year round and keep a note as I go. I keep tabs on what's happening and being talked about at all the major festivals and in Cannes I try to see a handful. There is nothing more exciting than seeing something completely fresh, admiring it and watching its progress. I prefer screenings and push to see the films I am likely to want to see in the cinema rather than on DVD or by link. We do have a very good size screen at home along with a first-class sound system, so I'm happy to watch links and DVDs, especially later in the season. This year, I cannot imagine seeing Apollo 11 anywhere except in the cinema. It is one of my favourites so far. I thought it was epic, truly magical and transporting. I keep two lists, one for the films that probably will win and then my own list of who actually should win. Those lists are often completely different, rarely do they coincide. I once won a sweepstake for correctly predicting every Oscar winner and it's a running joke with my husband, who asks me every year when I'm going to the bookies.
Producer
Multiple award-winning filmmaker with a preference for international films
For me, the film to beat in any category this year is Parasite. I think it's an astonishing piece of work. It should be up for everything. I was slightly disappointed by Portrait Of A Lady On Fire. I was expecting something slightly more original and it was a bit obvious to me. I've seen the Irishman. Love Scorsese but it was too long, too many endings. I have to say I did enjoy Once Upon A Time In Hollywood very much. Again, way too long. I wouldn't say I was disappointed though, it's a great watch. The Lighthouse is absolutely bonkers. Willem Dafoe's face should win everything really. I am looking forward to Little Women and the Terrence Malick. I tend to go to screenings rather than watch on DVD. It's really nice over Christmas as there are screenings every day. It's really nice to be in that club.
Filmmaker
Bafta-nominated filmmaker who has earned credits as director, writer and producer
Recently, I have been going to more awards screenings and also regular cinema visits throughout the year for awards films that are released earlier such as Rocketman. This year is an incredibly strong year - 1917 is one for which I've got very high hopes. I'm also keen to see the Tarantino film as it appears to have had a Marmite reaction so far. I've absolutely lovedJoker, The Irishman and Rocketman to date.
Distributor
Connecting Oscar-winning films with audiences for over a decade
I started watching films in Toronto first, then caught some at LFF. I've attended a fair amount of screenings. I've watched one film, an animation, via DVD. I avoid links as much as I can - I just don't want to consume films this way just yet. I am probably the only person in the industry not to have seen Joker yet. I want to see Marriage Story and Jojo Rabbit too. Motherless Brooklyn interests me. I loved A Beautiful Day In The Neighborhood. Tom Hanks deserves everything. I am not sure Ford V Ferrari is an Oscars movie and Judy is Renee's film, but that's it for me.
Executive
Marketing and communications specialist with more than 20 years' experience
It's always better to see the films in a theatre where possible. Work, time, life means you can't be out every night of the week, of course, so I prioritise the films I want to see and that I personally believe would benefit from being seen on the big screen over a DVD or link. I am looking forward to 1917, Ford V Ferrari, Dolemite Is My Name and Knives Out. Bombshell looks interesting but I'm not sure it's award-worthy. I wasn't fussed about The Laundromat or The King.