Screen's anonymous panel of Bafta and Ampas voters give their perspectives on the 2020 Bafta and Oscar nominations.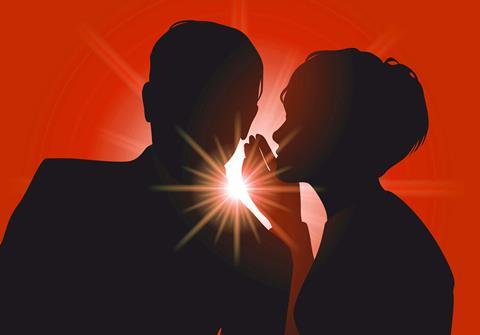 Executive
Filmmaking guru who has worked throughout the industry
I feel pretty dispirited about the overall look of the awards season. It's about PR budgets rather than a real indicator of exceptional merit. The upside is Parasite, which remains my favourite film. But I wish films like Clemency, Us (Lupita Nyong'o is so good she deserves nominations for best actress and best supporting actress in the same film) or The Farewell were a bigger part of the conversation.
Filmmaker
Bafta-nominated, with credits as director, writer and producer
Bafta got it right with Joker's 11 nominations as it's probably the best film of the year and far more engaging than 1917, which is predominantly an impressive technical achievement. I'm also delighted Parasite got in for best picture along with best international feature film. And For Sama is an extraordinary film and deserves to win all sorts of awards.
There has clearly been a lack of diversity in some categories and perhaps that's mainly to do with the quality of the films this year. But definitely also because most voters don't watch enough of the screeners. Where were Uncut Gems and Honey Boy — two movies both streets ahead of Jojo Rabbit and The Two Popes?
But I'm glad Kathy Bates was recognised for Richard Jewell. That film deserved at least one nod because of the collective performances.
Producer
Bafta and Golden Globe nominee with 35 years of experience
Including foreign-language films in the general mix of nominations is a double-edged sword. On the one hand it provides a welcome foray into cultural diversity; on the other it can force out of the race other deserving films. Parasite's success impacts on other smaller mainstream titles.
Voting is personal and down to how many eligible films have been watched. I don't advocate diversity solely for the sake of it. Some films, for a variety of wrong reasons, are entirely missed. I must confess to watching Just Mercy way too late, and I thought it was wonderful. I also rather lately admired Dark Waters, which was barely presented by its distributors.
Bafta and Ampas have failed Greta Gerwig and Noah Baumbach for directing, but who do you leave out? For me, it would be Todd Phillips. On the Oscars list, Jojo Rabbit has taken spots other, far better films deserved.
And this is the bottom line: there are limited spots and no-one is directing the outcome to make it fair or representative. I've always thought a weak film should preclude an actor from a nomination so in my book Renée Zellweger and Cynthia Erivo shouldn't be on the Oscars' best actress list. Jessie Buckley should have been recognised for Wild Rose and Awkwafina for The Farewell.
Producer
Oscar nominee and Bafta winner with a three-decade long career
I loved seeing Parasite and Jojo Rabbit feature strongly in the nominations but was disappointed Awkwafina and The Farewell didn't get a look-in. The same for Adam Sandler and Uncut Gems. Greta Gerwig is too good to keep down and she is going to win an Oscar and a Bafta for best director before long.
And how Bafta could not have included Andrew Onwubolu aka Rapman, the writer and director of Blue Story, in the outstanding British debut category is beyond me — especially in the case of an award where the nominations are determined by a jury. Blue Story was a commercially successful debut!
Actors Eddie Murphy and Jamie Foxx should have been nominated, two incredible performances. They had my vote over Leonardo DiCaprio and Al Pacino.
Distributors have to work harder if films have a late release. The Personal History Of David Copperfield, Queen & Slim and Just Mercy were casualties of their late release date while the distributors of 1917 ensured you couldn't move away from hosted and special screenings and so on.
Producer
Award-winning filmmaker with a preference for international films
It is a rather dull selection. I feel voters haven't seen enough films because, having seen a lot of them, I'm still really impressed by what's available internationally. One film I saw at Ampas's international screenings just before Christmas was the Polish film Corpus Christi. It was phenomenally good.
But I don't think the selection is any duller than usual. There is always a group of films you can tell are going onto the shortlist. It's awful to say this but you feel they are the lowest common denominator films.