Screen's UK-based jury turns to the outstanding British film category at the Baftas. Is this the moment to opt for smaller indie fare?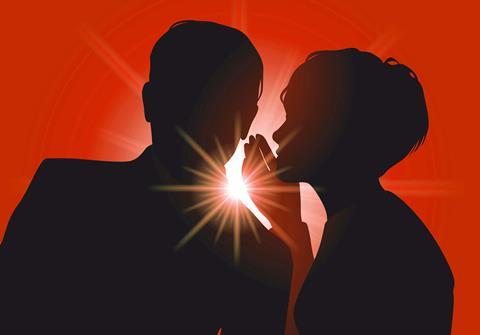 Producer
Oscar nominee and Bafta winner with a career spanning three decades
The winner of the outstanding British film should be outstanding, regardless of budget, but to apply some positive discrimination and shine a light on a less flashy gem is no bad thing. In Sorry We Missed You, Ken Loach holds a mirror up to the country we are living in, in an entertaining and devastating way. Everyone should see it. I thought Blue Story by Rapman was funny, authentic and entertaining. The Souvenir is Joanna Hogg at her finest and Diego Maradona is another knockout from Asif Kapadia. Now, 1917, I didn't expect to like this but was totally won over by the way Sam Mendes chose to tell this story through the eyes of two young soldiers. It was stunningly executed. It was like a horror film. Genius.
Executive
Filmmaking guru who has worked throughout the industry
I'm not a member of Bafta any more, I just vote as an Ampas member. I rather gave up on Bafta and particularly the best British category. If I still voted I would champion Bait, The Souvenir and For Sama.
Producer
Bafta and Golden Globe nominee with 35 years' experience
The films I hope are included are Blinded By The Light, Rocketman, The Souvenir, Wild Rose, Yesterday, The Two Popes and Bait. It is tricky for the documentaries like Diego Maradona and For Sama, which are unlikely to be voted on in this category. It's a space where smaller British films ought to be recognised but it's so difficult to see how that would be directed or engineered. I do think it's a shame when the same (commercial) film is nominated in both outstanding British and best film categories as this can result in edging out local, more independent fare. If I had to vote today it would be a close call between Rocketman and Wild Rose, but probably Rocketman would win my vote.
Filmmaker
Bafta-nominated director, writer and producer
My favourite three British films this year are Rocketman, Diego Maradona and Fighting With My Family. I was so pleasantly surprised by Rocketman. I was expecting another Bohemian Rhapsody, which I really didn't like, but it was streets ahead in every department. The Maradona documentary was exceptional and has a great chance for both Oscar and Bafta this year. Fighting With My Family was one that really surprised me in how good it was. Jack Lowden had a standout performance. I wouldn't vote for a film just because it had limited resources if I didn't admire it as much as one with more. Maybe that's what BIFA is there for, to recognise the smaller films.
Producer
Award-winning producer with a preference for international films
I will probably vote for Sorry We Missed You as it is the only overtly British political film in very political times. It's an important film about the state of the nation. The Souvenir surprised me as a gentle tale about a naive young woman. It sucked me in, in a way I didn't expect. For Sama, Yuli and Diego Maradona are all excellent films but really don't feel quite right in this category. For Sama is a punch in the gut but it is the story that is so powerful rather than the filmmaking, though it is brilliantly edited.
I expect 1917, which I'm longing to see, Rocketman and The Personal History Of David Copperfield will all get nominations but for me these are films about performance rather than anything else. Wild Rose is in with a shout; Jessie Buckley is terrific but I did feel it covered territory I had seen before.
Executive
Marketing and communications specialist with more than 20 years' experience
This is a category where six nominations are available, split by opt-in voting and also jury in the run-up to nominations. I think the opt-in chapter may steer towards the broader titles such as Rocketman, The Personal History Of David Copperfield, 1917 and Judy. Whereas the jury vote may recognise the likes of For Sama, Wild Rose, Bait and The Last Tree.
Blue Story may appeal across both due to the recent heightened awareness, and ditto Wild Rose as it features on a lot of lists. As a category, it does give voters the opportunity to recognise films that may otherwise not make the cut in the broader best film category; I do make a distinction about what I vote for in each. At this stage, Wild Rose would get my vote.