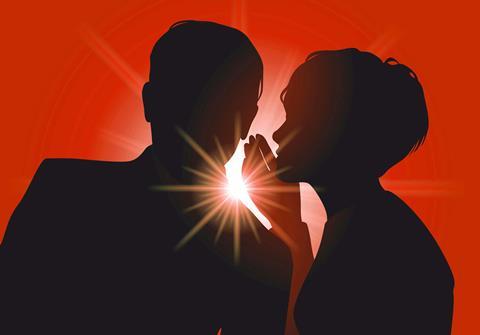 Our group of anonymous UK-based Ampas and Bafta voters reveal their favourite awards season contenders so far. This week's discussion: the women's acting categories.
Distributor
Connecting Oscar-winning films with audiences for over a decade
Renée Zellweger was born to be Judy and she gives her all in this role. Scarlett Johansson in Marriage Story really touched me and Charlize Theron and Nicole Kidman should be nominated for Bombshell. Yes, Charlize undergoes an amazing transformation and you could tell she had researched everything for that role — however, for me, Nicole shines.
It's a wild card, but I'd love to see Annette Bening nominated for The Report. There's just something about her in that film that makes me take notice. For Bafta, I believe strongly Tilda Swinton deserves a nod for The Personal History Of David Copperfield. The best moments in the film are when she's on screen.
Producer
Bafta and Golden Globe nominee with 35 years' experience
I haven't seen all the films yet but right now I would vote for Scarlett Johansson. I was totally wowed by her performance in Marriage Story — it was full of surprises, true and nuanced, and extraordinarily emotional. I think Awkwafina will be nominated but Scarlett's main competition for me is Saoirse Ronan [in Little Women]. I think Renée Zellweger didn't quite pull off Judy, although I'm bound to be in the minority. While Cynthia Erivo is good in Harriet, the film is weak. For supporting actress — this week, it would be Laura Dern, also for Marriage Story, but Florence Pugh in Little Women is a contender.
Executive
Marketing and communications specialist with more than 20 years' experience
I am a bit behind on some of the favourites for actress. So, from what I've seen, Renée Zellweger in Judy would be my first choice at this stage. I also liked Scarlett Johansson in Marriage Story for the same reasons I liked Adam Driver — I think that script was very good.
Producer
Oscar nominee and Bafta winner with a career spanning three decades
Renée Zellweger makes Judy her own and gives the role everything she's got and then some. Saoirse Ronan is the Meryl Streep of her generation. She lights up the screen as Jo March in Little Women. Awkwafina has an undeniable presence and freshness in The Farewell that is simply exciting to see and Jojo Rabbit confirms Thomasin McKenzie as a formidable talent. She brings so much depth and lightness to her performance. I also loved Jessie Buckley in Wild Rose. She was born to play this role.
For supporting actress, Scarlett Johansson's performance in Jojo Rabbit floored me. Her comic timing is superb — it's never been better. Laura Dern in Marriage Story is wickedly entertaining, while Florence Pugh's Amy March in Little Women is modern and formidable. Finally, I did like Annette Bening in The Report. Bening and Driver elevate this timely film.
Producer
Multi-award-winning filmmaker with a preference for international films
We're looking at Scarlett Johansson in Marriage Story, but otherwise all of the performances I like are in foreign-language films so they are a bit obscure. I liked Mame Sane in Mati Diop's Atlantics and Gabriela Cartol in Lila Aviles' The Chambermaid. And I really liked the whole cast of Monos. If I could vote for an ensemble category, that would be who I would vote for. I haven't seen Judy yet, or The Souvenir or Little Women, but I will. Oh, and Jessie Buckley in Wild Rose. She just gives it her everything. That's a strong performance.