Director George Amponsah and producer Dionne Walker talks to Screen about their outstanding British debut Bafta nomination.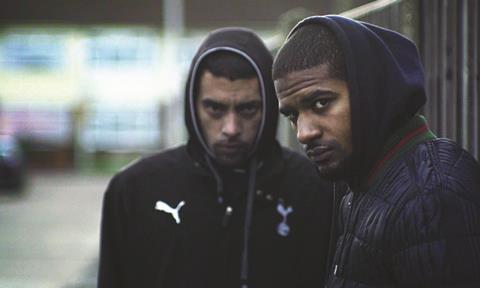 Attending a party in Tottenham, north London, in 2012, George Amponsah found himself deep in conversation with other attendees about the infamous 2011 UK riots, which had been sparked by the death of Mark Duggan at the hands of armed police.
"I told them I was interested in making a documentary with some of the people who rioted, and was put in touch with two of Mark Duggan's childhood friends for the film," recalls the director.
Having collaborated on projects including 2010 short Black Voters Speak, Amponsah says teaming up again with Walker on The Hard Stop was an easy decision: "Neither of us could do it alone. We trust each other, having worked together previously."
The pair filmed The Hard Stop over 28 months, finishing in late 2014. They combined archive footage of the immediate aftermath of the riots with new material, following two of Duggan's friends in his neighbourhood, and reflecting on a wider culture of civil unrest in the UK.
The film was backed by the BFI, Sundance Institute and Bertha Foundation.
It premiered at Toronto International Film Festival in 2015 in the City to City programme, which focused on London that year. Israel-based Cinephil handled sales and the film had a limited UK release from distributor Metrodome.
The filmmakers say their Bafta nomination represents "a huge sense of validation", but the documentary's journey to date, connecting with diverse audiences in the UK and abroad, has already achieved their goal of raising awareness of issues explored in the film.
"I wanted to highlight the profile of these pertinent issues - deaths in police custody and black masculinity in crisis," says Walker.
Next up for Walker will be her own directorial debut, Invisible Woman 2.0, which will explore the topic of young women in the sex trade, encompassing class, gender, sexuality and migration.
Will the pair be collaborating together in the future? "Yes, it looks like we're stuck with each other," comments Amponsah, who says they are in the early stages of developing a surrealist social drama.