Writer Mike Carey and producer Camille Gatin talk to Screen after being nominated for the outstanding British debut Bafta.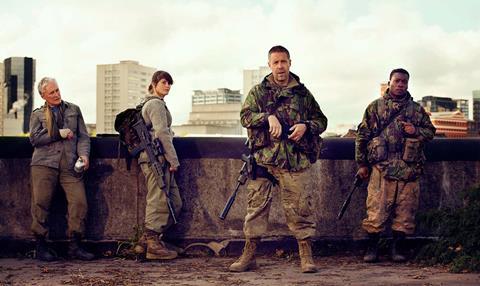 "It's a great moment for the film to get this spotlight, on the eve of its US release," says novelist, Marvel Comics writer and screenwriter Mike Carey of the Bafta nomination for his debut feature The Girl With All The Gifts, which he adapted from his own 2014 novel.
"In that respect, it's a wonderful accolade - and a wonderful confirmation that we succeeded in at least some of the things we were trying for."
Glenn Close, Gemma Arterton, Paddy Considine and newcomer Sennia Nanua lead the cast of the ambitious zombie feature, in which a scientist and a teacher living in a dystopian future embark on a journey of survival with a special young girl named Melanie, who takes control of the group when their base is overrun.
Shot in and around Birmingham on a budget of around $5m (£4m), the film was backed by the BFI and Creative England. Each put in more than $1.3m (£1m), marking Creative England's biggest film investment to date and one of the largest for the BFI.
Will Clarke's Altitude boarded sales early and, in an unusual move, Warner Bros UK pre-bought the post-apocalyptic thriller three weeks prior to the shoot. A US deal followed, with Saban Films set to release at the end of February.
While The Girl With All The Gifts did not take flight at the UK box office, it fared better with critics and secured the opening slot at Locarno International Film Festival.
The zombie thriller has propelled its UK talent (Nanua was selected as a 2016 Screen Star Of Tomorrow) and fostered a creative nexus between writer-director-producer trio (the film is director Colm McCarthy's second feature, making him ineligible for this category).
"Colm, Mike and I are working on an adaptation of Mike's latest novel, Fellside, a ghost story set in a women's prison, and we're looking at another movie and a TV series," says Gatin, who is also separately working with directors Joanna Coates and Alice Troughton on their next projects.