The outstanding British film Bafta expands to 10 nominees this year — determined as usual by a hybrid process of member and jury vote. Screen charts the most likely path to a nomination.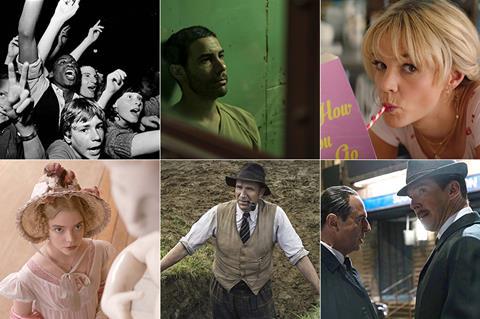 This year's Bafta Film Awards usher in a wholesale revolution in voting procedures, meaning that, in many categories, nominations will be determined by the choices of the voting members enhanced by the preferences of juries. It is a hybrid approach that seeks to honour the democratic traditions of the film awards, without remaining wholly captive to voters who — in certain cases — may not have been thorough enough in fulfilling their viewing duties.
This system has been road-tested for many years in the outstanding British film category: the top 15 choices of the British film-chapter voters were longlisted, with the top three automatically nominated, and then three of the remaining 12 selected by a special jury, resulting in six nominations.
The process has thrown up some interestingly mixed sets of nominees over the years. Last year, for example, the six nominees were major Bafta contenders 1917, Rocketman and The Two Popes (presumed to be the top three choices of voters), plus Ken Loach's Sorry We Missed You, Mark Jenkin's lo-fi indie hit Bait and Waad Al-Kateab and Edward Watts' lauded documentary For Sama (presumed to be the jury picks). Notable titles including Armando Iannucci's The Personal History Of David Copperfield fell through the cracks: not among the top three choices of voters, and not selected by the jury.
Despite the resolutely international scope of the Bafta Film Awards — outstanding British film and outstanding British debut are the only two feature categories reserved for local achievement — the organisation has lately been mulling how it might offer more emphasis to UK talent. The solution this year is to expand the outstanding British film category to 10 nominees, and there is talk of playing clips of all 10 titles at the awards ceremony on April 11.
To decide these nominations, opt-in Bafta voters will determine a list of 20 titles; of these, the top five are automatically nominated, and the jury will then pick five from the remaining 15. The expanded field is good news for British filmmakers, producers and financiers who now have significantly more opportunity to see their work recognised.
Runners and riders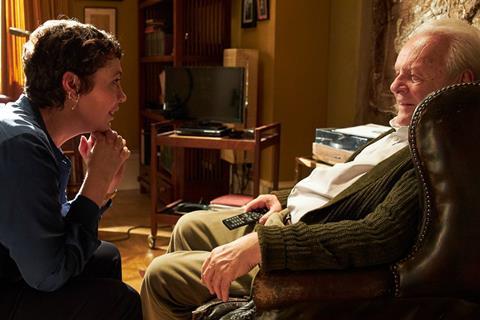 Among titles likely to curry favour with voters this year, Florian Zeller's stage-play adaptation The Father, Kevin Macdonald's Guantanamo prisoner true tale The Mauritanian and Emerald Fennell's revenge drama Promising Young Woman are all considered to be prominent in the awards races across multiple categories — at Oscar and Golden Globes as well as at Bafta. Despite the film's setting in Mauritania, the US and Cuba, Bafta voters should have little problem accepting The Mauritanian (which has BBC Film backing) as British. The UK credentials of the Los Angeles-set Promising Young Woman, which is lead-produced by Margot Robbie's LuckyChap Entertainment and backed by Focus Features, may be less immediately apparent to voters.
Also offering strong voter appeal is Netflix-backed The Dig: adapted by Moira Buffini from John Preston's historical novel, directed by Simon Stone (whose credits include Yerma at London's Young Vic theatre), and with a Bafta-friendly cast led by Ralph Fiennes and Carey Mulligan. The story of the excavation of Anglo-Saxon burial mounds at Sutton Hoo in Suffolk, the 1939-set drama was produced by Clerkenwell Films and Magnolia Mae Films, and was originally developed by BBC Film.
Juries are a lottery, so other films vying for one of those top-five voter places (and thus a definite nomination) are Harry Macqueen's Supernova, starring Colin Firth and Stanley Tucci as a late middle-aged couple dealing with early-onset dementia; Francis Lee's Ammonite, with Kate Winslet and Saoirse Ronan finding love among the fossils on the Lyme Regis coast in the 1840s; Dominic Cooke's The Courier, starring Benedict Cumberbatch as a UK businessman helping a Soviet spy defect to the West during the Cold War era; and Autumn de Wilde's stylish take on Jane Austen's Emma.
One title likely to find favour with the jury, but which could also be among the top choices of Bafta voters, is Rose Glass's Saint Maud: Morfydd Clark stars as a pious nurse who becomes dangerously obsessed with saving the soul of terminally ill client Jennifer Ehle. The recipient of a record 17 nominations at the British Independent Film Awards, Saint Maud has won major acclaim since premiering at Toronto in 2019, and defied the challenges of Covid‑19 to earn an impressive $1.16m (£851,000) at the UK and Ireland box office last October for distributor Studiocanal.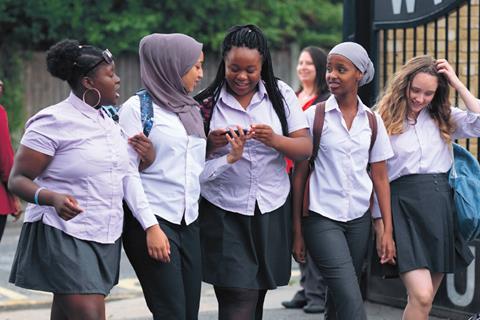 Other indies likely to score with both voters and the jury are Nick Rowland's Calm With Horses (adapted by Joe Murtagh from Colin Barrett's short story), Sarah Gavron's Rocks (scripted by Theresa Ikoko and Claire Wilson) and Remi Weekes' His House — with a nifty 41 BIFA nominations between them. Then there is Phyllida Lloyd's Herself (scripted by Clare Dunne and Malcolm Campbell), Bassam Tariq and Riz Ahmed's Mogul Mowgli, Ben Sharrock's Limbo, Uberto Pasolini's Nowhere Special and Henry Blake's County Lines.
Given this context, it is tricky to see a path for a film such as Simon Bird's admired comedy Days Of The Bagnold Summer (adapted by Lisa Owens from Joff Winterhart's graphic novel) — perhaps outstanding British debut will provide more fertile ground. Rob Savage's high-concept Zoom horror Host, filmed during the first Covid-19 lockdown, might throw in a surprise.
The outstanding British film category — which has 74 entries this year — has always proved a challenge for titles stuck between top-tier awards contender and jury-appealing critical favourite. This list might include Roger Michell's Blackbird (a remake of Danish film Silent Heart), William Nicholson's stage-play adaptation Hope Gap, John Hay's To Olivia (about Roald and Patricia Dahl), Marjane Satrapi's Radioactive (about Marie and Pierre Curie), Marc Munden's The Secret Garden (from Heyday Films), Jessica Swale's Summerland (starring Gemma Arterton and Gugu Mbatha-Raw) and J Blakeson's elder-abuse genre melding I Care A Lot (starring Rosamund Pike and Peter Dinklage).
The same might be true of Philippa Lowthorpe's Misbehaviour, set against the 1970 Miss World competition, and starring Keira Knightley and Mbatha-Raw. It is an easy film to like, but might not have generated the wild enthusiasm required to negotiate either of the two paths that carry a title to a nomination in this category.
Non-fiction features For Sama, McQueen, Notes On Blindness and A Syrian Love Story are all outstanding British film nominees from the past five years, and this year another crop of documentaries are jostling for a spot. The Australian Dream, Being A Human Person, The Reason I Jump, Rising Phoenix and White Riot are all in contention — and all secured BIFA nominations in the documentary category. Those would appear to be the doc titles most likely to earn an outstanding British film nomination, although there is also the likes of David Attenborough: A Life On Our Planet, Coup 53, Max Richter's Sleep and Julien Temple's Crock Of Gold: A Few Rounds With Shane MacGowan.
Where eligible, documentaries might find an easier path to a nomination in outstanding British debut: an entirely jury-controlled award that nominated both For Sama and Alex Holmes' Maiden last year. However, this category looks wildly competitive this year with fiction features: the aforementioned Calm With Horses, His House, Saint Maud, Promising Young Woman, Limbo, County Lines and Days Of The Bagnold Summer all qualify, as do Claire Oakley's Make Up, Eva Riley's Perfect 10, Billie Piper's Rare Beasts and Cathy Brady's Wildfire.
Among screenwriters, How To Build A Girl's Caitlin Moran is eligible here, as are Mogul Mowgli's Ahmed, Herself's Dunne and Rocks duo Wilson and Ikoko. Debut producers are also eligible. With only five nominations to go around, this category looks like a brutal battle ground that is going to leave behind a heap of awards-worthy debut talent.