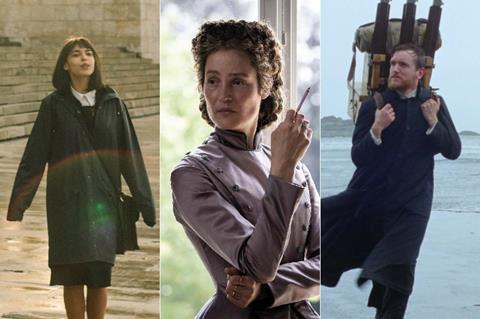 Screen staff preview each of the titles in the Cannes Un Certain Regard section, which this year includes films from Hlynur Palmason, Davy Chou and Kristoffer Borgli.
All The People I'll Never Be (Fr-Ger-Bel)
Dir. Davy Chou
Following his Cambodia-set narrative debut feature Diamond Island (Critics' Week 2016), French-­Cambodian director Chou returns to Cannes with a Korea-set drama about heritage and identity crisis. The story follows a 25-year-old woman, adopted and raised in France, who sets off for her birth country South Korea to reconnect with her roots and find her biological parents. France's Aurora Films produces with Germany's Vandertastic and Belgium's Frakas Productions as co-producers. Les Films du Losange has French distribution rights.
Contact: mk2 Films
The Blue Caftan (Mor-Fr-Bel-Den)
Dir. Maryam Touzani
Touzani collaborated on the screenplay for Casablanca Beats with its director Nabil Ayouch — who in turn produced both her debut feature Adam (Un Certain Regard 2019) and this, her second. Billed by Ayouch as a "gaze into the stifled homosexuality of a man within his marriage", the drama depicts a married couple (Saleh Bakri, Lubna Azabal) who run a caftan shop in the Medina of Salé in northwest Morocco, where they are joined by a young male apprentice. Morocco's Ali n' Productions and France's Les Films du Nouveau Monde produce, in co-production with Belgium's Velvet Films and Denmark's Snowglobe, and support from the Moroccan Cinema Centre. Ad Vitam has French rights.
Contact: Films Boutique
Burning Days (Turkey-Fr-Ger-Neth-Greece)
Dir. Emin Alper
The fourth film from Turkish writer/director Alper is also his first at Cannes, having previously premiered Beyond The Hill and A Tale Of Three Sisters at the Berlinale and Frenzy at Toronto. His latest is a suspense drama that follows a young attorney general who becomes embroiled in the local politics of a small town beset by drought and scandal. The filmmaker was invited to Cannes' Cinéfondation l'Atelier co-production forum with the project in 2020, when it was titled Balkaya. The feature is produced by Alper's longtime collaborator Nadir Operli.
Contact: The Match Factory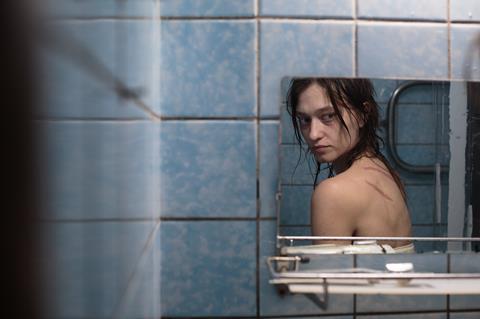 Butterfly Vision (Ukr-Czech-Cro-Swe)
Dir. Maksim Nakonechnyi
In an interview with Screen International shortly after this year's line-up was announced — and just after Wild Bunch pounced on this Ukrainian debut about a female prisoner of war's difficult return home — Cannes delegate general Thierry Frémaux enthused that it had something of the immediacy of war films made in the US after 1945, adding, "You would think it was shot a month ago." Director Nakonechnyi is one of the co-founders of Tabor, the independent Kyiv-based production company behind the film.
Contact: Flavien Eripret, Wild Bunch International
Corsage (Austria-Lux-Ger-Fr)
Dir. Marie Kreutzer
Vicky Krieps (also in Un Certain Regard's More Than Ever) plays one of Europe's first modern celebrity royals, Empress Sisi of Austria, in Kreutzer's female-gaze period piece, which sees the legendary beauty reassessing her future as she turns 40 in 1877. This is Kreutzer's first time in Cannes after two Berlinale slots: her 2011 debut The Fatherless played in Panorama while The Ground Beneath My Feet was in Competition in 2019. Corsage is the first to emerge of two revisionist Sisi biopics that went into production before the pandemic: the other is Frauke Finsterwalder's Sisi And I (The Match Factory).
Contact: mk2 Films
Domingo And The Mist (Costa Rica-Qat)
Dir. Ariel Escalante Meza
Escalante Meza's second feature after 2018 Oscar submission The Sound Of Things is the latest significant festival berth from a burgeoning Costa Rican filmmaking scene after Nathalie Alvarez Mesen's Clara Sola played in Directors' Fortnight last year. The drama tells of a man who refuses to make way for developers and leave the home where he receives visits from his wife's ghost. The feature was presented as a work-in-progress at Doha Film Institute's Qumra event earlier this year after a spring 2021 shoot in Cascajal de Coronado, an impoverished rural community outside capital San Jose. Escalante Meza's Incendio Cine makes its producing debut alongside Centro Costarricense de Produccion Cinematografica and Doha Film Institute.
Contact: Films Boutique
Father & Soldier (Fr-Senegal)
Dir. Mathieu Vadepied
Vadepied's feature directing debut Learn By Heart closed Critics' Week in 2015. Now the French-born multi-­hyphenate, whose credits as cinematographer include Untouchable and Read My Lips, returns to Cannes with a First World War drama about a Senegalese man (Omar Sy) who enlists in the French army to join his 17-year-old son who was drafted by force. Also known as Tirailleurs (named for the Senegalese infantry corps in the colonial French Army), the film is written by Vadepied with Olivier Demangel (whose November, directed by Cédric Jimenez, plays out of Competition this year) and produced by Sy and Bruno Nahon for France's Unité and Korokoro.
Contact: Gaumont
Godland (Den-Ice-Fr-Swe)
Dir. Hlynur Palmason
As with his 2019 Critics' Week entry A White, White Day, Palmason returns to east Iceland, this time for a period story set in the late 19th century. Elliott Crosset Hove, the Danish actor who appeared in the director's 2017 debut feature Winter Brothers, plays a young Danish priest who travels to a remote part of Iceland to build a church and photograph its people. But the deeper he goes into the unforgiving landscape, the more he strays from his purpose, his mission and morality. Denmark's Cannes regular Snowglobe produces alongside Join Motion Pictures, Maneki Films, Garagefilm and Film I Väst.
Contact: Katarzyna Siniarska, New Europe Film Sales
Harka (Tun-Fr-Bel-Ger-Lux)
Dir. Lotfy Nathan
Harka won the $30,000 work-in-progress post-production prize at the Red Sea International Film Festival's Souk project market last December, where it was presented under the name Contra. Egyptian-­UK filmmaker Nathan's debut feature is a Tunisia-set, post-­revolutionary tale following an impoverished young man (Adam Bessa) who makes a precarious living selling contraband gas, and who is left in charge of his younger sisters when his father dies suddenly. It is lead produced by Julie Viez at Paris-based Cinenovo.
Contact: Film Constellation
Joyland (US-Pak)
Dir. Saim Sadiq
Representing the first Pakistani feature in official selection at Cannes, this debut feature from Columbia University alumnus Sadiq follows a young man from a patriarchal family who secretly joins an erotic dance theatre and falls in love with a trans starlet. This follows the Pakistani director's short Darling, winner of best short film at Venice's Horizons in 2019, which stars the same trans actress Alina Khan and is also set in a dance theatre in Lahore. Joyland's main backers include US-based All Caps and Pakistan's Khoosat Films, with WME Independent handling North American rights.
Contact: Film Constellation; WME Independent
Mediterranean Fever (Ger-Fr-Cyprus-Pal-Qat)
Dir. Maha Haj
Nazareth-born Haj made her feature debut in 2016 in Un Certain Regard with Personal Affairs. Now she returns to the same Cannes programme with this self-penned, Haifa-­set, Arabic-language tale of a creatively blocked writer who forms an unlikely friendship with his neighbour — a small-time crook — leading to a journey of dark encounters. Joining in the co-production are Ger­many's Pallas Film, France's Still Moving, Cyprus's AMP Filmworks and Haifa-­based Majdal Films. Amer Hlehel and Ashraf Farah lead the cast.
Contact: Luxbox
Metronom (Rom-Fr)
Dir. Alexandru Belc
In July 1971, Romania's leader Nicolae Ceausescu abruptly reversed a policy of modest cultural liberalisation. Set soon after and based on the director's research in the archives of the regime's secret police, Belc's debut feature (which shares its cinematographer Tudor Vladimir Panduru with Cristian Mungiu's Competition title RMN) focuses on a group of music-loving Bucharest teenagers caught up in the crackdown. The film is a co-production between Strada Film — known for the tough, award-winning 2014 documentary Toto And His Sisters — and Bordeaux-­based Midralgar.
Contact: Pyramide International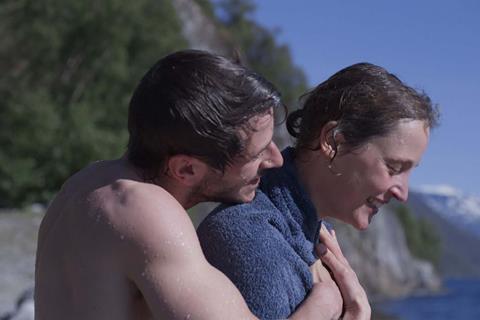 More Than Ever (Fr-Ger-Lux-Nor)
Dir. Emily Atef
German-French-Iranian filmmaker Atef was last in Cannes in 2008, premiering The Stranger In Me in Critics' Week, and returns with her latest feature More Than Ever (Plus Que Jamais). It stars Vicky Krieps (also in Un Certain Regard's Corsage) as a 33-year-old French woman whose discovery that she is suffering from a rare lung disease prompts a solo journey to Norway. The late Gaspard Ulliel co-stars in the Eurimages-backed film, which will be distributed by Jour2Fete in France, Pandora in Germany and Mer Film in Norway.
Contact: The Match Factory
Plan 75 (Japan-Fr)
Dir. Chie Hayakawa
Expanded from her segment in the five-part anthology film Ten Years Japan, Hayakawa's debut feature stars veteran actress Chieko Baisho as an elderly woman who is among the senior citizens encouraged to take part in voluntary euthanasia under the Japanese government programme Plan 75. The film is backed by Loaded Films, Urban Factory and Happinet-Phantom Studios, with funding support from Région Ile-­de-France and Fondation Franco-­Japonaise Sasakawa. Eurozoom has French rights. Hayakawa's short film Niagara was selected for Cannes' Cinéfondation in 2014.
Contact: Urban Distribution International
Rodeo (Fr)
Dir. Lola Quivoron
La Fémis graduate Quivoron unveils her first feature following work including short Son Of The Wolf (2015) and Headshot: Roulette Russe (2020), an hour-long documentary co-­directed by Antonia Buresi. Like Son Of The Wolf, Rodeo — tagline 'She rides' — is motorcycle-themed, and follows a young woman determined to infiltrate the male world of dirt-bike racing. Buresi — recently seen acting in Thierry de Peretti's Undercover — co-writes with Quivoron, and appears alongside a young cast of newcomers including Julie Ledru, Yanis Lafki and Louis Sotton. Charles Gillibert produces for CG Cinéma.
Contact: Alice Lesort, Les Films du Losange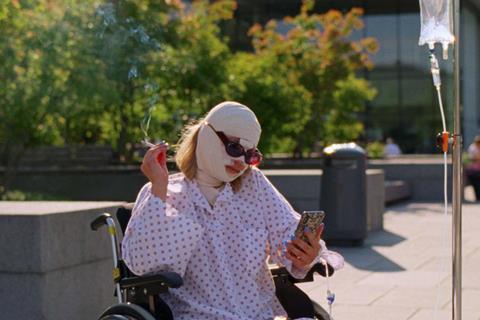 Sick Of Myself (Nor-Swe)
Dir. Kristoffer Borgli
After premiering 2017 feature debut DRIB at SXSW, Norway's Los Angeles-­based Borgli makes his Cannes debut with this social satire. Ninjababy's Kristine Kujath Thorp and artist-turned actor Eirik Saether star as a couple in a competitive, unhealthy relationship. When he gets his big break as an artist, she decides to create a new persona to attract attention. Dyveke Bjorkly Graver and Andrea Berentsen Ottmar produce for Oslo Pictures, which was also behind Cannes 2021 hit The Worst Person In The World. Sweden's Mimmi Spang of Garagefilm co-produces, and Sweden's Film i Vast is among the backers.
Contact: Memento International
Silent Twins (Pol-UK)
Dir. Agnieszka Smoczynska
After making a splashy 2015 debut with the out-there horror mermaid musical The Lure, Poland's Smoczynska shifted register with the dark but restrained amnesia drama Fugue, which played in Critics' Week at Cannes in 2018. Her English-­language debut Silent Twins is based on the 1986 book by UK investigative reporter Marjorie Wallace about the case of June and Jennifer Gibbons, twin sisters with their own private language who spent 11 years in high-security psychiatric hospital Broadmoor. Letitia Wright (Black Panther) stars in a high-­profile Poland-UK co-production that was snapped up by Focus Features in April 2021, with Universal Pictures International distributing outside the US.
Contact: Focus Features
The Stranger (Australia)
Dir. Thomas M Wright
Joel Edgerton stars as a seasoned undercover officer in this crime thriller, which sees him strike up a seeming friendship with a man (Sean Harris) whom he aims to convict for an unsolved murder. Based on a true sting operation, it marks the second feature of Australian actor, writer and director Wright after 2018's Acute Misfortune. It is produced by See-Saw Films, fresh from award-winning success with The Power Of The Dog, alongside Anonymous Content. Edgerton also produces through Blue-Tongue Films.
Contact: Rocket Science; Cross City Films; CAA
War Pony (US)
Dirs. Riley Keough, Gina Gammell
Zola star Keough — whose late grandfather Elvis Presley is the subject of out of Competition selection Elvis — makes her co-directing feature debut with a story of belonging, which centres on two Native American Lakota boys on the Pine Ridge Indian Reservation, South Dakota. Jojo Bapteise Whiting and LaDainian Crazy Thunder star in the film (announced under the title Beast), which shot on the reservation and is produced by Indigene Studios, Caviar Films and the co-directors' Felix Culpa.
Contact: Protagonist Pictures (international); CAA Media Finance (North America)
The Worst Ones (Fr)
Dirs. Lise Akoka, Romane Gueret
French duo Akoka and Gueret return to Cannes with their debut feature following short Chasse Royale, which won the Illy Prize in 2016 and was nominated for a César. Written by the directors and Elénore Gurrey, The Worst Ones (Les Pires) is about a group of young people recruited for a film shoot. Alongside newcomers Mallory Wanecques and Loic Pech are rising name Matthias Jacquin and established Belgian actor Johan Heldenbergh (The Broken Circle Breakdown, Quo Vadis, Aida?). Frédéric Jouve and Marine Alaric produce for Les Films Velvet.
Contact: Pyramide International
Profiles by Nikki Baughan, Charles Gant, Melanie Goodfellow, Tara Judah, Melissa Kasule, Jeremy Kay, Geoffrey Macnab, Lee Marshall, Wendy Mitchell, Jean Noh, Jonathan Romney, Michael Rosser, Mona Tabbara, Silvia Wong.