This year's documentary category sees a rich field of films taking a celebrity individual as their subject — from politicians and sports stars to actors and TV chefs.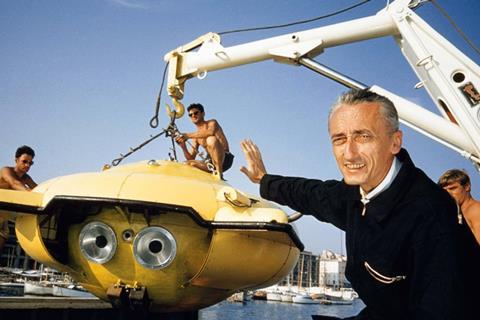 Ever since Robert Flaherty trained his camera on the title character of Nanook Of The North a century ago, documentary filmmakers have been people who need people.
And this year, biographical documentaries, many of them celebrity-driven, are especially abundant — perhaps as an antidote to the political uncertainty of 2020; perhaps, with archive films, because they have been easier to complete during pandemic lockdowns; and certainly because they provide a marketing hook to streamers and distributors trying to attract audiences in an increasingly crowded documentary marketplace.
Bio-documentaries currently competing for awards-season attention include Fauci, Mayor Pete (Buttigieg), Francesco (about Pope Francis), Rita Moreno: Just A Girl Who Decided To Go For It, Citizen Ashe (tennis star Arthur Ashe), The Real Charlie Chaplin and Introducing, Selma Blair, not to mention a wave of films about musical figures and bands (see below).
Four of the most visible awards contenders show how today's filmmakers pick their subjects and approach this perennial documentary sub-genre.
In Becoming Cousteau, recent winner of the BFI London Film Festival's Grierson Award for best documentary, director Liz Garbus focuses on a figure from the past — French ocean exploration icon and unlikely celebrity Jacques Cousteau — with modern-day relevance.
"The transformation he underwent, from an explorer whose mantra was go deeper and further to an environmentalist sounding the alarm, felt like a very relevant journey in 2021," says Garbus, who was Oscar-nominated in 2016 for What Happened, Miss Simone? and in 1999 for The Farm: Angola, USA.
Garbus chose to assemble her film, produced by National Geographic Documentary Films, entirely from archive material, including clips and never-before-seen outtakes from Cousteau's own film and TV projects, such as his hugely popular 1960s series The Undersea World Of Jacques Cousteau. "We had this extraordinary archive and such extensive interviews with Cousteau over the decades that we could tell the story and not leave his world," Garbus explains.
Getting access to that material, however, required an agreement with The Cousteau Society, which, says Garbus, was "extremely protective of the archive".
Over four years of negotiation, Garbus secured an agreement with the society that gave her the access she needed and allowed her to maintain editorial control of the finished film. "One of my pitches to them was that he was being lost to a new generation," says the director, "that his voice as an environmentalist was not referenced in the current conversation about the climate crisis."
Empowerment story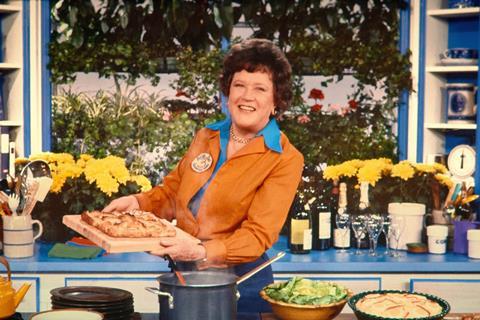 The subject of Julia — beloved US cooking author and late-blooming 1970s TV star Julia Child — also resonates in the present, according to directors Julie Cohen and Betsy West (whose RBG was a 2019 Oscar and Bafta nominee and who also made this year's bio-documentary My Name Is Pauli Murray).
Child "had such a profound impact on how we cook and how we enjoy food", says Cohen. And her life, adds West, "is a great women's empowerment story, because she came onto the TV scene at a time when women were supposed to be a certain kind of stereotype — demure and housewifey or blonde and busty."
A deal with the Julia Child Foundation gave Cohen and West — who also retained all editorial control — access to previously unseen TV footage of Child as well as personal photographs and other archive material.
Additionally, with backing from CNN Films and Imagine Documentaries, the directors shot interviews with people who knew and worked with their subject and built sets recreating Child's kitchen for some professionally styled food scenes. The film — acquired for the world and just launched in US cinemas by Sony Pictures Classics — also got a score by Oscar-winning composer Rachel Portman.
With the interviews, explains Cohen, "we were eager to put Julia in context and bring in people that would remind us what the world was like when she entered it, and how much it changed because of her presence".
The food scenes, adds West, were intended "to evoke the emotion that people feel when they're eating and making food".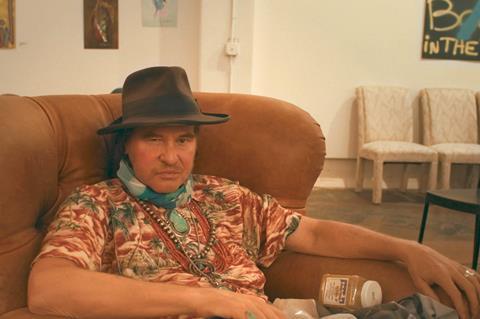 Ting Poo and Leo Scott's Val has not only a living title character — one who shot much of the footage himself — but also a perspective rarely employed in traditional documentary making. The archive material came from actor Val Kilmer's collection of 16mm childhood home movies and video recordings made over a career on the sets of Holly­wood features including Top Gun, Tombstone and Batman Forever. Directors Poo and Scott, both with editing backgrounds, added footage of the actor's more recent theatre work, and shot hundreds of hours of new material with Kilmer after the tracheostomy he underwent to treat throat cancer.
What emerged from the process, says Scott, was "more like a life story centred around acting. We wanted to do this as a first-person exploration — everything was first-person, with no third-party interviews."
Because Scott had been working with Kilmer on other projects for a number of years, "it wasn't a big risk for him to trust me and Ting with the material", the director explains. The issue of final cut never came up; Kilmer "was open to us doing what we wanted to do", says Scott.
"Some people have found it hard getting their heads around this singular perspective," Scott concedes. But A24, which backed the project on the strength of a four-minute teaser and then sold rights for the US and Latin America to Amazon, "really got it", he says.
With Roadrunner: A Film About Anthony Bourdain, director Morgan Neville had the tricky task of portraying a contemporary but recently deceased subject.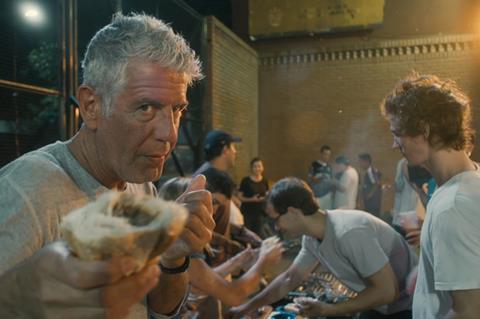 Approached by CNN Films a little more than a year after Bourdain's 2018 death by suicide, Neville (a 2014 Oscar winner for 20 Feet From Stardom) saw a kindred spirit in the New York chef-turned-author and maker of tele­vision travelogues. "I felt I was aligned with his mission," says Neville of his subject, best known latterly for his CNN network show Parts Unknown.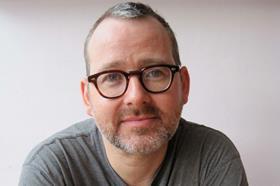 Neville had access to thousands of hours of raw footage from Bourdain's TV projects, together with material from his estate, and shot new interviews with the charismatic star's friends and family. A voice­over was assembled from Bourdain's podcasts and audio books as well as, somewhat controversially, 45 seconds of quotes spoken by an AI version of Bourdain's voice.
Though it was initiated by CNN and co-financier HBO Max, Neville says he kept his editorial freedom on the film (which took a tasty $5.4m in US cinemas this summer through Focus Features).
"Tony was such a no-bullshit guy that everybody understood that to do something hagiographic about him would have been the biggest sin," says Neville. "He hated hagiography, he hated easy answers, he hated simplification."
In a competitive and often corporately funded documentary world, slipping into hagiography is one of the dangers acknowledged by most makers of biographical films. The attractions of the genre, though, have always been clear and are not likely to fade soon, at least for as long as the current documentary feature boom continues.
"The things that make documentaries great are the things that make movies great," asserts Neville. "Character and story. And documentary is probably even more focused on character than story, because we don't get to write our stories — but we can find great characters."
Calling the tune: music-themed docs in the awards mix
In this year's crowded field of music documentaries — including features on pop sensation Billie Eilish, rock icon Tom Petty, troubadour Leonard Cohen and outsider darlings Sparks — two films have been resonating louder than most. Maybe significantly, both deal with the music world of the late 1960s and both are from filmmakers directing their first feature documentaries.
Sundance grand jury and audience prize-winner Summer Of Soul (…Or, When The Revolution Could Not Be Televised) is built around rediscovered and restored footage of the 1969 Harlem Cultural Festival, where Stevie Wonder, Sly and the Family Stone, Nina Simone, Mahalia Jackson and others performed against a backdrop of civil activism (while the Woodstock festival, chronicled in its own, Oscar-winning documentary, went on 100 miles away).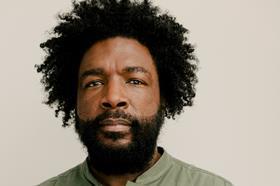 First-time director Ahmir 'Questlove' Thompson, drummer for hip-hop band The Roots as well as an author and film and TV producer, was recruited to turn the footage into a film because, he suggests, of his "fresh set of eyes and ears. My producers were like, 'Maybe you'll see something the average filmmaker doesn't see.'"
Thompson's self-described "rabbit hole" thinking led him to contextualise the footage by adding interviews with attendees and commentators such as Reverend Jesse Jackson, Lin‑Manuel Miranda and Chris Rock.
The context and timing that positioned the film after the political turmoil and Black Lives Matter protests of 2020 helped Summer Of Soul (acquired after Sundance by Searchlight Pictures and Hulu) find its audience and gross an impressive $3.7m from its worldwide theatrical release this summer.
As Thompson was editing last year, "I was trying to figure out how I was going to connect people — mainly millennials and generation Z — to this movie that has nothing to do with their music or political time." But as the events of 2020 unfolded, he says, "it felt very much like 1969 all over again. I realised that was the connection."
Velvet vision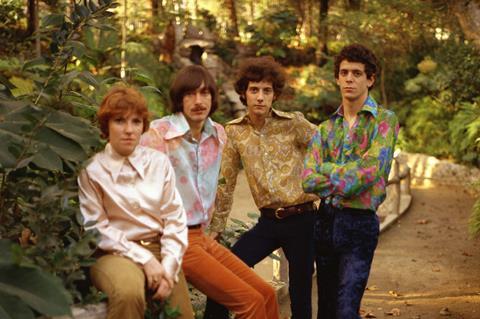 The Velvet Underground gave indie film veteran Todd Haynes, who had dealt with music figures in his dramatised films Superstar: The Karen Carpenter Story, Velvet Goldmine and I'm Not There, his first shot at a documentary, on that subject or any other.
The result is an immersive look at the legendary, Lou Reed-fronted 1960s band and the underground New York art scene that fostered it, combining performance and archive footage — much of it accessed from the Andy Warhol Museum — with new material including interviews with band members John Cale and Maureen 'Moe' Tucker, and early fan Jonathan Richman.
Backed and partly initiated by the film arm of Universal Music Group, owner of the Velvet Underground's record label, and picked up for simultaneous theatrical and streaming release by Apple TV+, the project led Haynes to set himself some rules: "First and foremost that I would only interview people who were there and would try to dive into the real, lived experience of New York City at this time."
The director also sought a "cinematic parallel" for the Velvet Underground's music, and he found it in the experimental films of the time made by Jonas Mekas, Barbara Rubin, Kenneth Anger and others, clips from which are weaved into the documentary.
"The Velvets had a unique relationship to this body of avant garde cinema and I thought that was worthy of fully exploring and exploiting," says Los Angeles-born Haynes.
Both Haynes and Thompson are now moving on to other music-related projects: Haynes to a dramatic feature about 1950s jazz singer Peggy Lee, and Thompson to a feature documentary about funk pioneer (and Summer Of Soul standout) Sly Stone.
"Basically," says Thompson, "I want to create the documentaries that Ahmir as a 30 year old — or as a 10 year old — didn't get to see."