Promotional feature: With Zama, Beauty And The Dogs and Radiance among the films supported to date, CNC is seeking to expand the geographical reach of its ACM Distribution support initiative.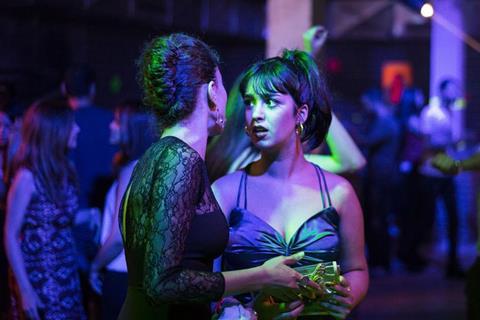 France's Centre national du cinéma et de l'image animée (CNC) launches a call this December (deadline February 28) for applicants for its newly expanded ACM Distribution support scheme, which is designed to encourage the global release of international co-productions. The initiative was originally created by CNC in 2015 in collaboration with the European Union MEDIA Programme to boost the distribution of films financed by its Aide aux cinémas du monde (ACM) fund after it emerged that too few of the productions were getting into cinemas beyond France and their home territories.
As the initiative enters its third year, CNC is expanding its geographical reach to include all co-productions involving at least one producer from a MEDIA programme member state and one producer who is not part of the MEDIA programme nor Eurimages. It has an annual pot of $523,000 to mete out. "We recently renegotiated our partnership with MEDIA because it wanted ACM Distribution to benefit a larger number of international co-productions, and not only those stemming from the Aide aux cinemas du monde catalogue," explains CNC's ACM Distribution co-ordinator Joséphine Vinet. "These films will, however, get particular attention in the selection process, but other international films will be welcome to apply."
Supporting act
Under the scheme, rights holders or managers can apply for distribution support for between one and four films on their slate, submitting a detailed, innovative release strategy on how they aim to promote and show the works in question. The release strategies must cover at least three territories and involve experienced distribution partners in the targeted markets. At least one of the territories must be a MEDIA member other than France and one should be outside of the MEDIA zone. The grant is capped at a maximum award per application of $71,000 and within that the maximum amount that can be allotted for a release in a single territory is $17,850. The award can also not exceed 50% of the distribution budget costs unless the film is a first or second work, hails from a Global South country, or has a budget of less than $1.5m.
CNC is particularly looking for innovative releasing strategies using approaches such as a festival premiere tied in with a VoD release or multi-territory simultaneous screenings. Vinet reveals that one successful application by mk2 for Naomi Kawase's film Radiance, which is about a photographer who is losing his sight, was to fund audio description tracks for several territories where the film was being distributed.
But beyond encouraging innovative distribution strategies, the primary aim of the scheme, says Vinet, is to get the arthouse films into territories where they might not be released otherwise. "We want to encourage sales agents to push into places where a market for arthouse film doesn't exist, or territories that can be seen as difficult to break into," she explains.
To date, the scheme has supported the release of 15 titles including Tunisian director Mohamed Ben Attia's Hedi, which received a $35,700 award to help its distribution in Greece, Norway and Argentina in an application submitted by Luxbox. Other past recipients include Koji Fukada's Harmonium, which received $96,000 to support an ambitious strategy covering releases in Greece, UK, US, Netherlands, Switzerland, Belgium, Luxembourg, Hong Kong, Tunisia and Thailand, which was coordinated by mk2. A further nine titles were selected at the end of November including Marcela Said's Los Perros, for releases in Colombia, Hungary and Spain; Kaouther Ben Hania's Beauty And The Dogs; and Lucrecia Martel's Zama.
Thania Dimitrakopoulou of Cologne-based sales agent The Match Factory, who has submitted two successful applications, most recently for Zama and before that Apichatpong Weerasethakul's Cemetery Of Splendour, says the funding can be a real boon. "So far we haven't achieved sales on the basis of having the fund — it came after we completed the sales. But it was the cherry on the pie for the distributors to get this ACM support," she says. "It's especially helpful for films that aren't eligible for MEDIA support. This extra money allows the distributors to be a little more daring in the way they release the film and make it more available in their territory. It's a great scheme."